Webomatic® compatible tray seal knives that use ultra-sharp teeth to cut through plastics, film and foil for food and packaging industries. Compatible with the Webomatic TL650 , Webomatic TL550 and the Webomatic TL1150.
Compatible with any Webomatic® machine
or call us on +44 (0) 1909 519815
Our blades are not only custom made for each order, but they are also packed full of features to provide you with the very best. From the standard serrated steel strip through to a smooth 12mm scalloped tooth, we can tailor your tray knife to suit your packing demand.
Height: 56mm Thickness: 1mm Tooth Pitch: 2mm We can also supply these blades with a smooth 12mm scalloped tooth form.
HIGH GRADE STAINLESS STEEL
Compatible with any Webomatic® machine
Custom made for each order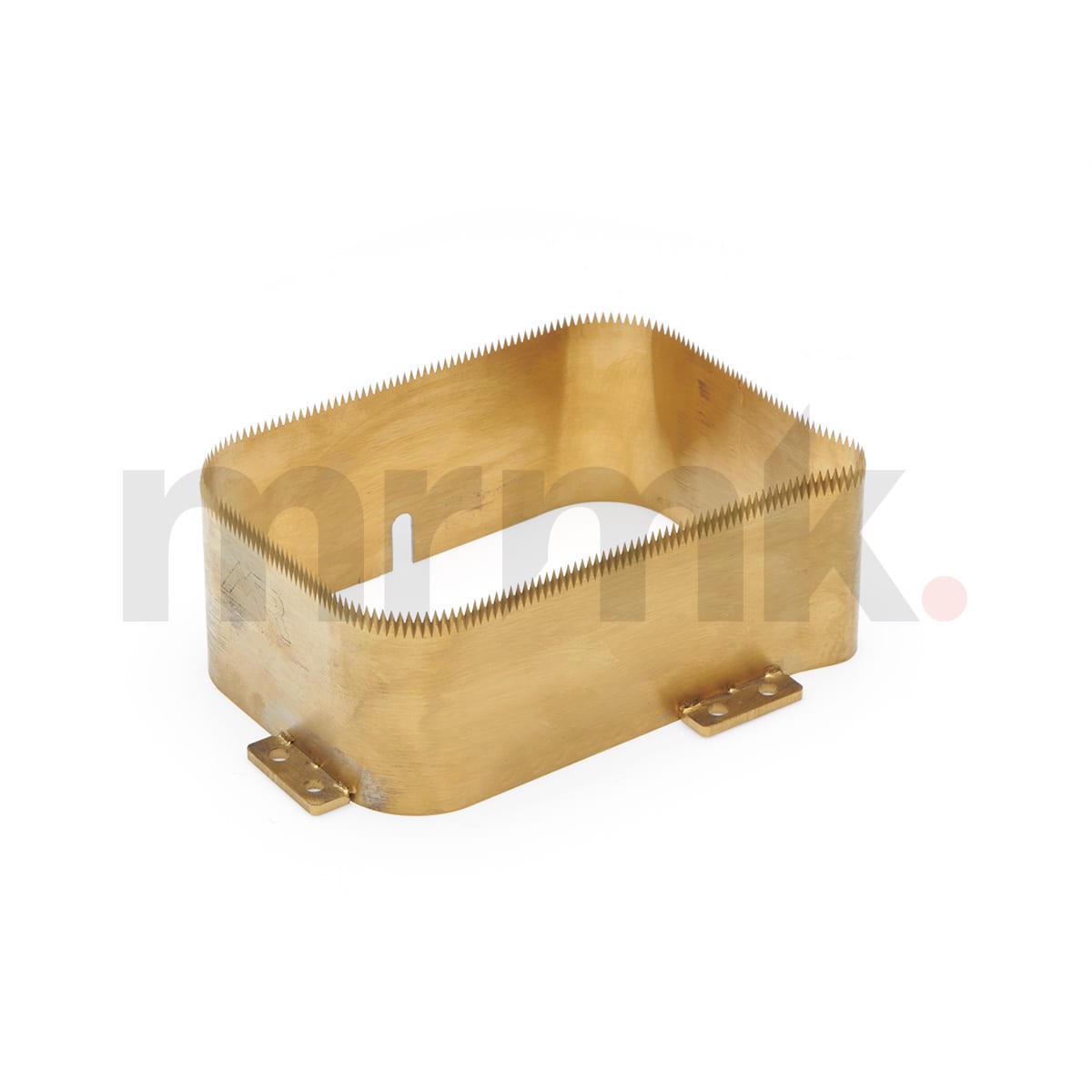 High Grade Stainless Steel