Tiromat®/ CFS®/ GEA® Compatible
Tray seal knives compatible with Tiromat®, CFS® or GEA® machines, making production and packaging simple. We supply a wide variety of Tiromat®/ CFS®/ GEA® seal knives all over the world, including blades compatible with the CFS Star2 HS®, CFS Twinstar®, and the CFS Nova®.
Compatible with any CFS® machine
Tooth Pitch: 1.6 or 1.8mm
or call us on +44 (0) 1909 519815
Ultra-sharp teeth create a clean cut every time. Standard serrated steel strips give these blades their quality and all tray seal knives are manufactured to strict OEM standards. Custom made for each order. Contact our team to find out more or talk to us about a tailored order.
Height: 37mm or 44mm tall Thickness: 1.5mm Tooth Pitch: 1.6 or 1.8mm
HIGH GRADE STAINLESS STEEL
Compatible with any CFS® machine
Custom made for each order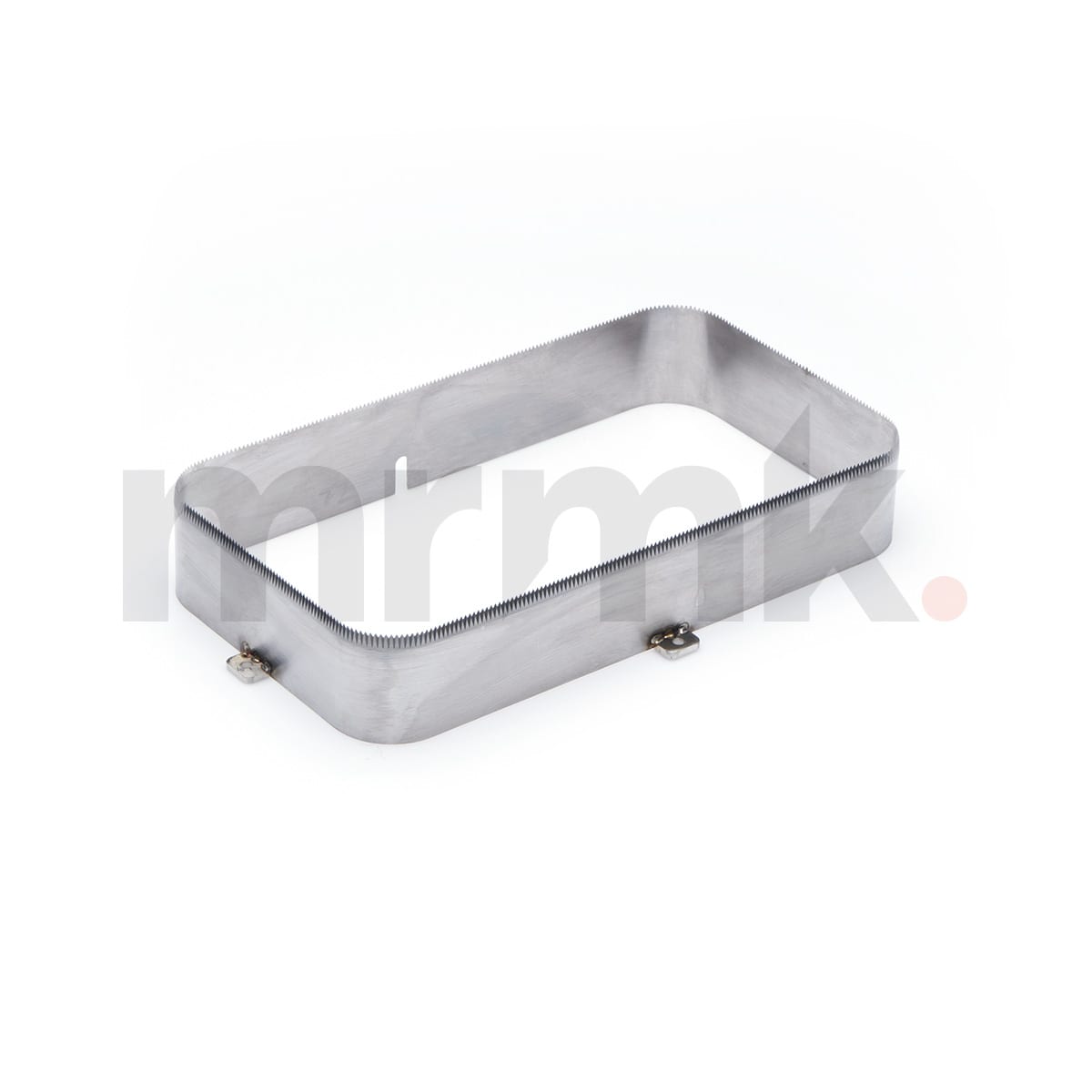 High Grade Stainless Steel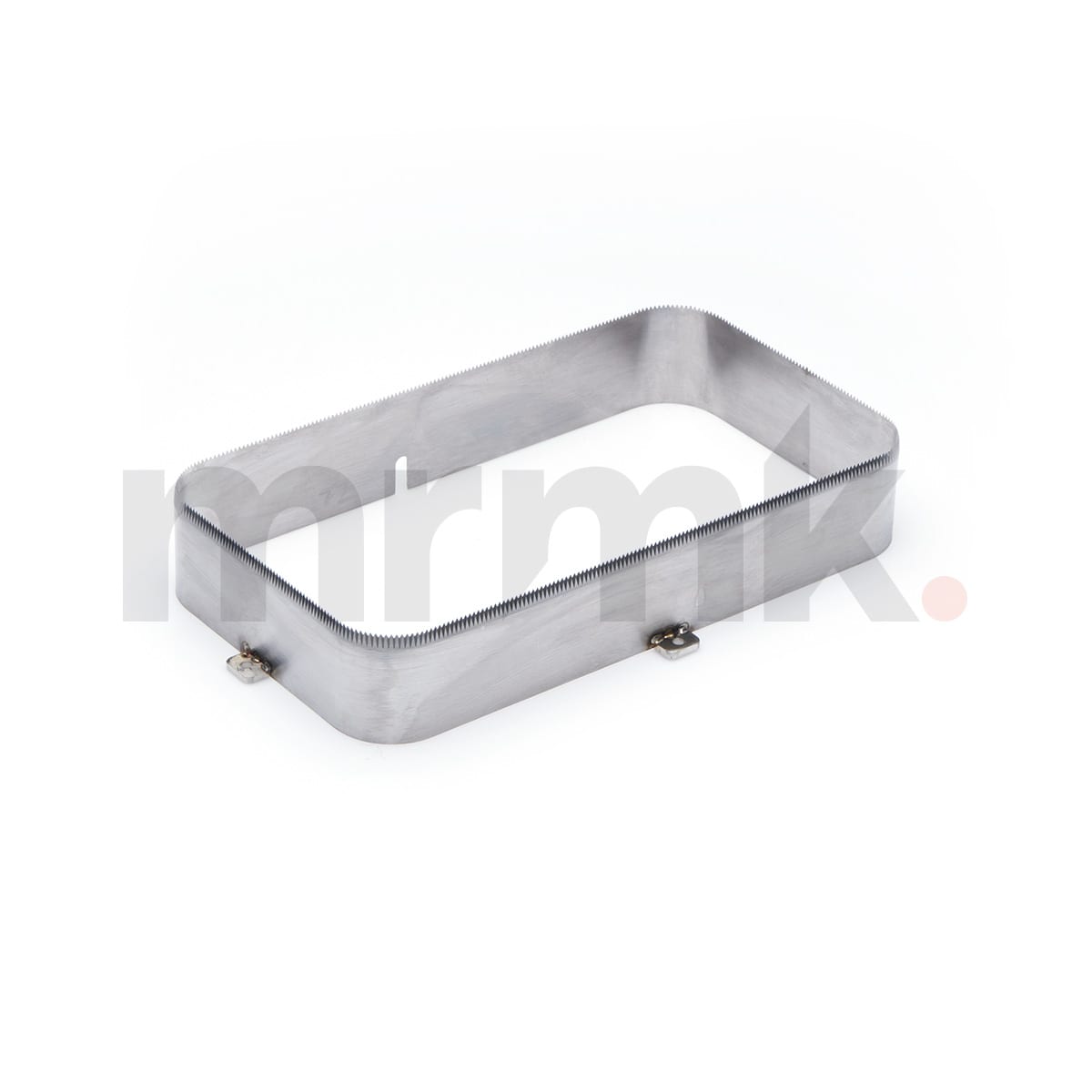 Tiromat®/ CFS®/ GEA® Compatible