Suppliers of Sealpac® tray seal knives, MRMK will custom make your blades to order. We supply a wide variety of Sealpac tray seal knives all over the world, including blades compatible with the Sealpac A5®, Sealpac A6®, and the Sealpac A7®.
Compatible with any Sealpac® machine
or call us on +44 (0) 1909 519815
All of our blades feature ultra-sharp and long-lasting teeth, which make our blades the preferred choice for many food manufacturers. Our focus is on quality, precision and longevity across our entire product range. To discuss your custom order or provide us with an exact specification, contact our team to find out more.
Height: 35mm Thickness: 0.7mm Tooth Pitch: 2mm
HIGH GRADE STAINLESS STEEL
Compatible with any Sealpac® machine
Custom made for each order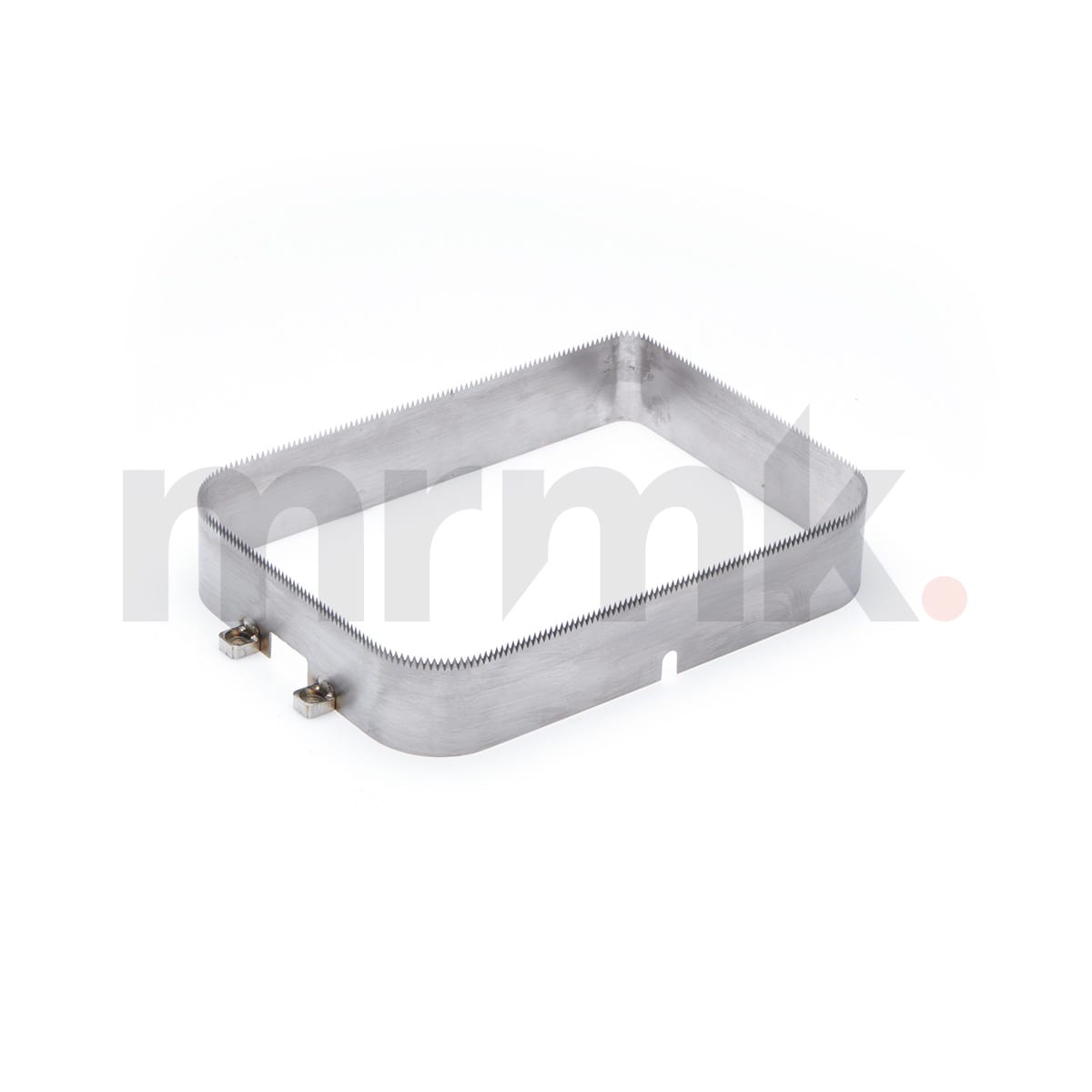 High Grade Stainless Steel