Looking for quality, reliable and efficient Proseal tray knives? MRMK provide custom orders for Proseal® products. We supply a wide variety of Proseal tray seal knives all over the world, including blades compatible with the Proseal GT5e®, Proseal GT1s®, and the Proseal GT4eX Twin®.
Compatible with any Proseal® machine
Custom made for each order
or call us on +44 (0) 1909 519815
Features include ultra-sharp teeth for precision cutting. Take care of all packaging with a long lasting, hardwearing blade that reduces downtime and saves money. Find out more from our team about the custom ordering process for our Proseal® compatible tray knives for foil, film and plastics.
Height: 35mm or 47mm Thickness: 1mm Tooth Pitch: 3.175mm
HIGH GRADE STAINLESS STEEL
Compatible with any Proseal® machine
Custom made for each order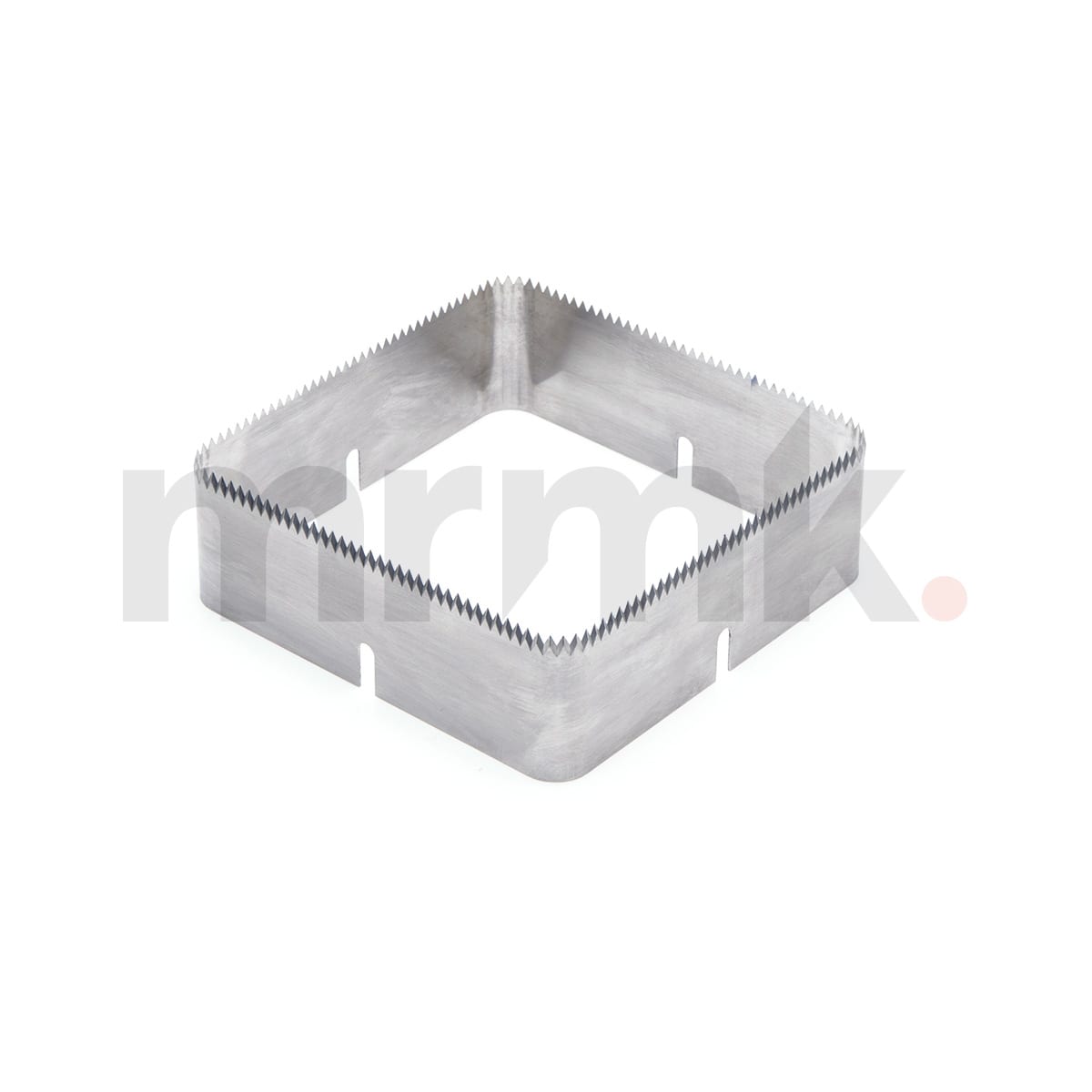 High Grade Stainless Steel