Ideal for packing and processing our tray seal knives are custom made for each customer. We supply a wide variety of Mondini tray seal knives all over the world, including blades compatible with the Mondini Trave 340®, Mondini Trave 350®, and the Mondini Trave 1200®.
Compatible with any Mondini® machine
Custom made for each order
Tooth Pitch: 1.5mm, 2mm, 2.5mm or 3.5mm
or call us on +44 (0) 1909 519815
The latest technology goes into our design processes and they include ultra-sharp teeth designed to keep cutting, regardless of the product. Compatible with any Mondini® machine, run your production and packaging operation with ease using these high quality, durable blades. Contact us for all the details on how you can order or send us a custom specification.
Height: 30mm or 3mm Thickness: 1mm, 1.5mm or 2mm Tooth Pitch: 1.5mm, 2mm, 2.5mm & 3.5mm
HIGH GRADE STAINLESS STEEL
Compatible with any Mondini machine®
Custom made for each order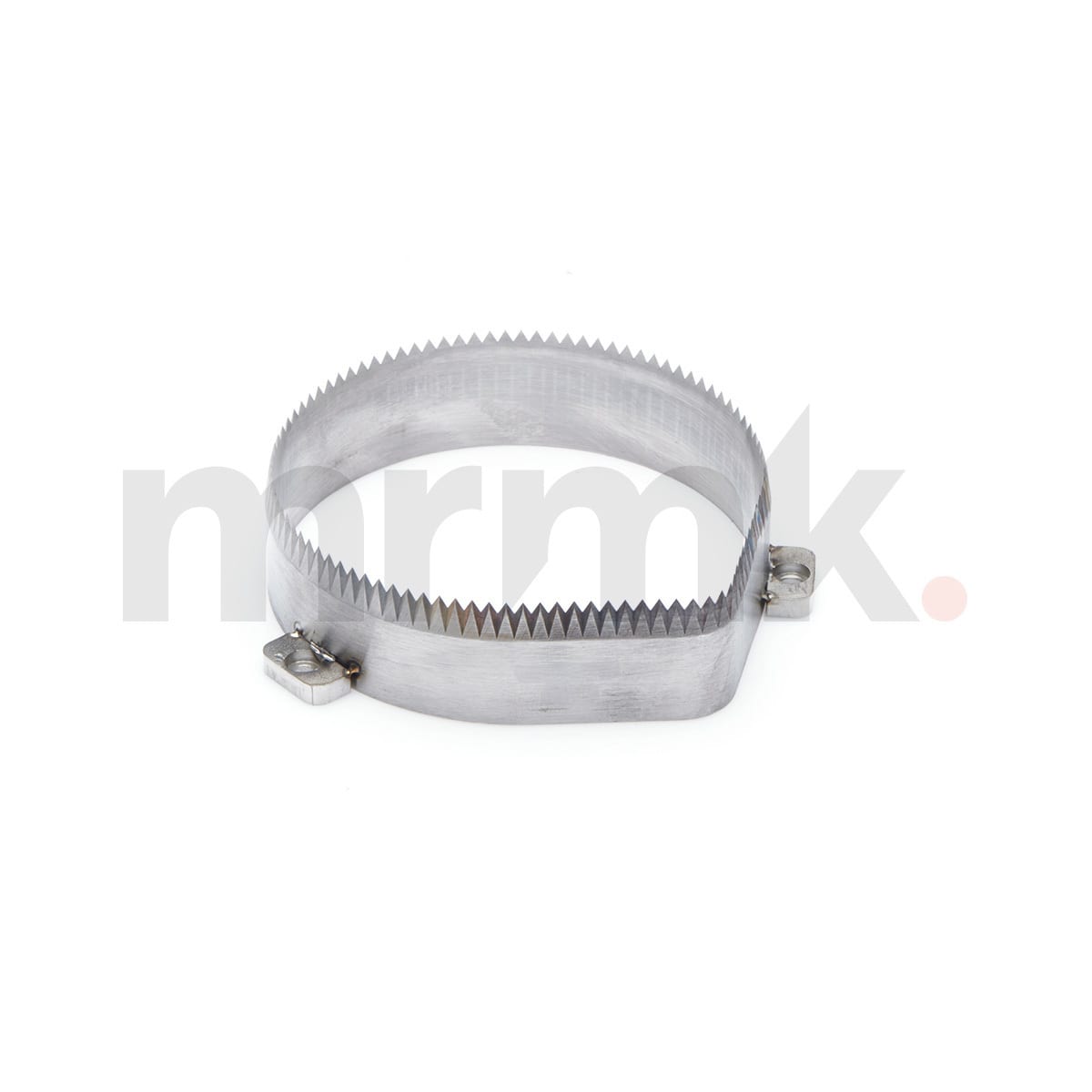 High Grade Stainless Steel