Gruppo Fabbri® Compatible
Film, foil and plastics can be easily and conveniently cut to size with these Gruppo Fabbri® compatible tray seal blades.
Compatible with any Gruppo Fabbri machine
Custom made for each order
Tooth pitch of 3mm or 4mm
Thickness of 0.7mm or 1mm
Cuts film, foil and plastics
or call us on +44 (0) 1909 519815
Custom made for your packaging or production line, they feature ultra-sharp teeth with a typical height of 40mm, thickness of 0.7mm to 1mm and tooth pitch of 3mm or 4mm. Tray seal blades for Gruppo Fabbri machines that are designed with skill using top-of-the-range CAD software, tailored to meet your specification whilst adhering to strict OEM standards.
Thickness: 0.7mm or 1mm Tooth pitch: 3mm or 4mm
HIGH GRADE STAINLESS STEEL
Compatible with any Gruppo Fabbri® machine
Custom made for each order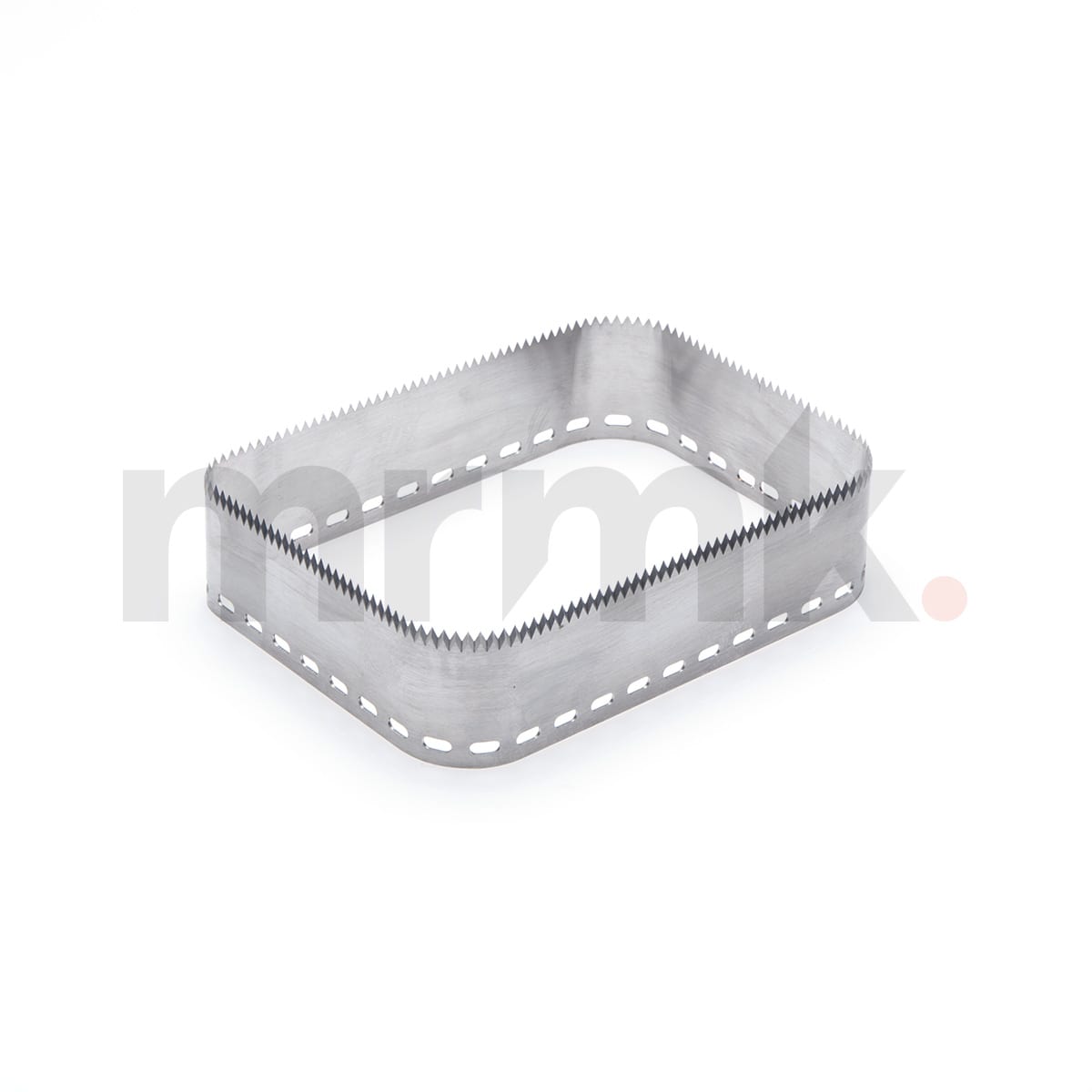 High Grade Stainless Steel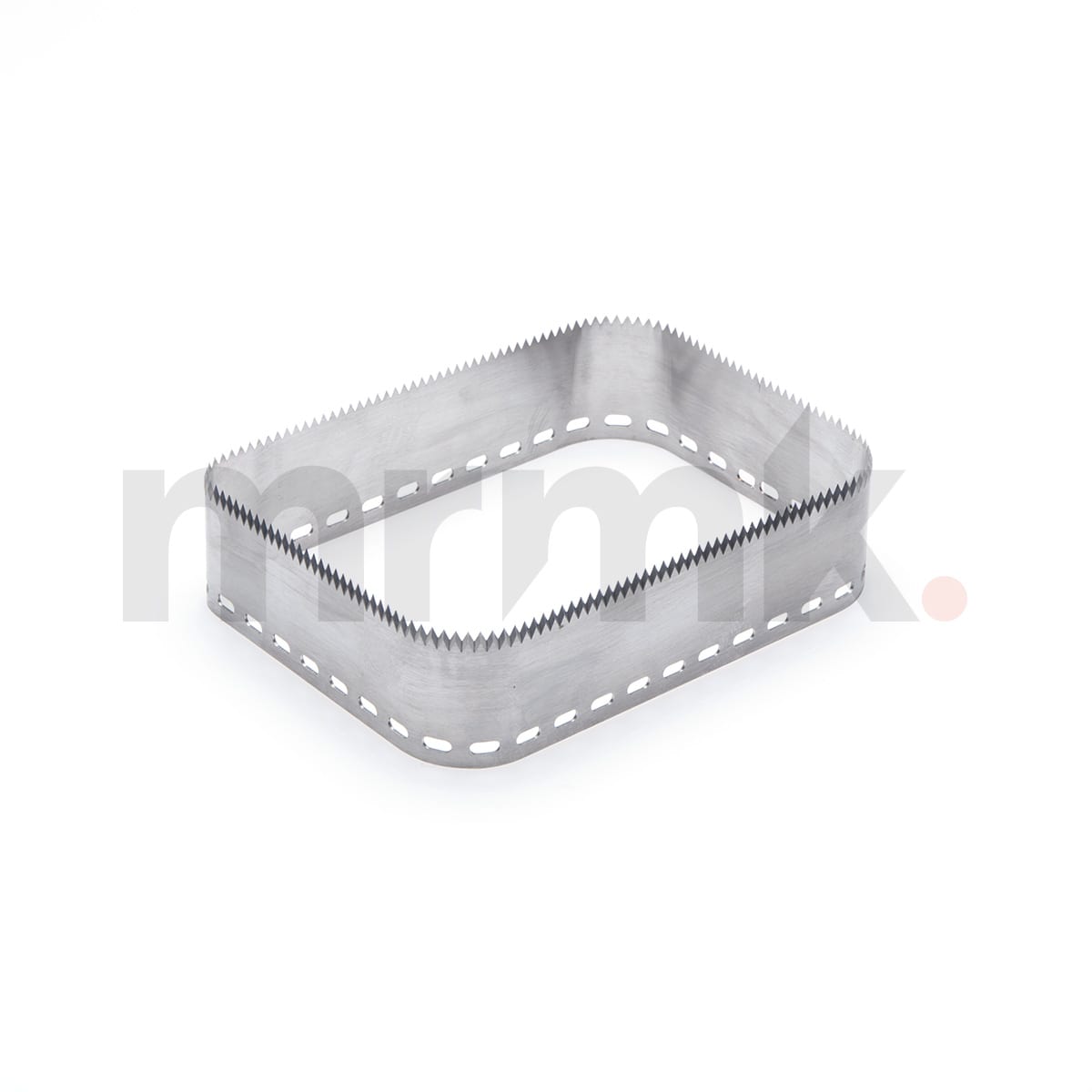 Gruppo Fabbri® Compatible