Flowrapper blades designed for flow wrapping equipment. Top grade, high speed steel for maximum durability, razor sharp edges for precision cuts and fast lead times so there's no waiting around for your order. We can also supply vertical and horizontal form-fill-seal knives for any packaging operations.
Top-grade high speed steel
or call us on +44 (0) 1909 519815
MRMK ultra-sharp knives can be designed with straight, diagonal or zig zag tooth forms and come with or without the corresponding anvil. Complete flexibility allowing your order to be tailored to your needs, knives can be purchased with additional tear notches, coatings and more. Regrinding also available to extend their lifespan. Contact us to order or find out more.
Designed with straight, diagonal, and zigzag toothforms, and can be supplied with the corresponding anvil. We can produce knives with additional tear notches, coating, and also offer a regrinding service for these blades.
HIGH GRADE STAINLESS STEEL
Top-grade high speed steel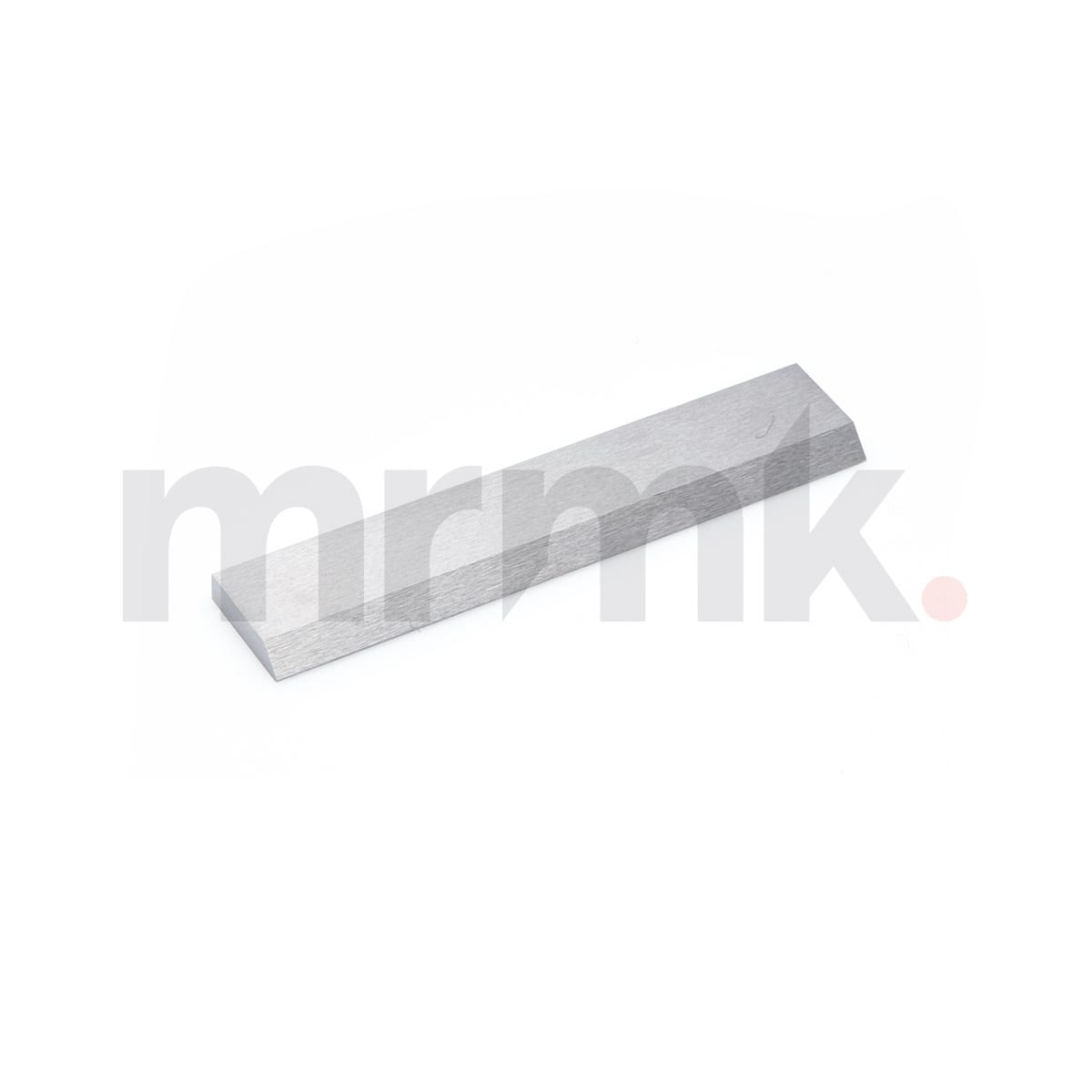 High Grade Stainless Steel