What is Anuga FoodTec 2022?
Anuga FoodTec is the world's leading global trade fair for the food and beverage industries.
Taking place from the 26th to 29th April in Cologne, Germany, Anuga FoodTec brings together leading suppliers from all parts of the food production supply chain to demonstrate their latest technologies, products and innovations.
Whether you want to know more about developments in process technology to filling and packaging technology to food safety (and everything in between), you'll find it at Anuga FoodTec 2022.
That's why MRMK is making the trip to Europe to show the world's leading food and beverage brands the exciting developments that are emerging from our Sheffield-factory and development hub.
What is the theme of Anuga FoodTec 2022?
As you'll be aware, the global food and beverage industries are continually evolving. To reflect this, Anuga FoodTec 2022 will focus on the theme of 'Smart Solutions – Higher Flexibility'.
Recognising that the food and beverage industries are facing a swathe of new challenges – from supply chain disruptions to increased pressure on profit margins to raised consumer expectations and demands for sustainable production – Anuga FoodTec 2022 seeks to present the very best answers suppliers have to these issues (and more).
Visitors to Anuga FoodTec 2022 will be able to hear from the leading suppliers and thinkers on these issues through a mix of forums, presentations and discussions.
Expect to see and hear how these issues are affecting all parts of the food and beverage industries, including:
Technological innovations in the meat, dairy, bakery and beverage industries.
Innovations in logistics and the digital supply chain.
Automation and robotics.
Smart solutions to tackle food waste.
Intelligent packaging.
And more…
As you can see, if you want to ensure that your food and/or beverage brand is prepared to tackle the challenges and expectations of 2022 and beyond, it'd be a good idea to attend Anuga FoodTec 2022.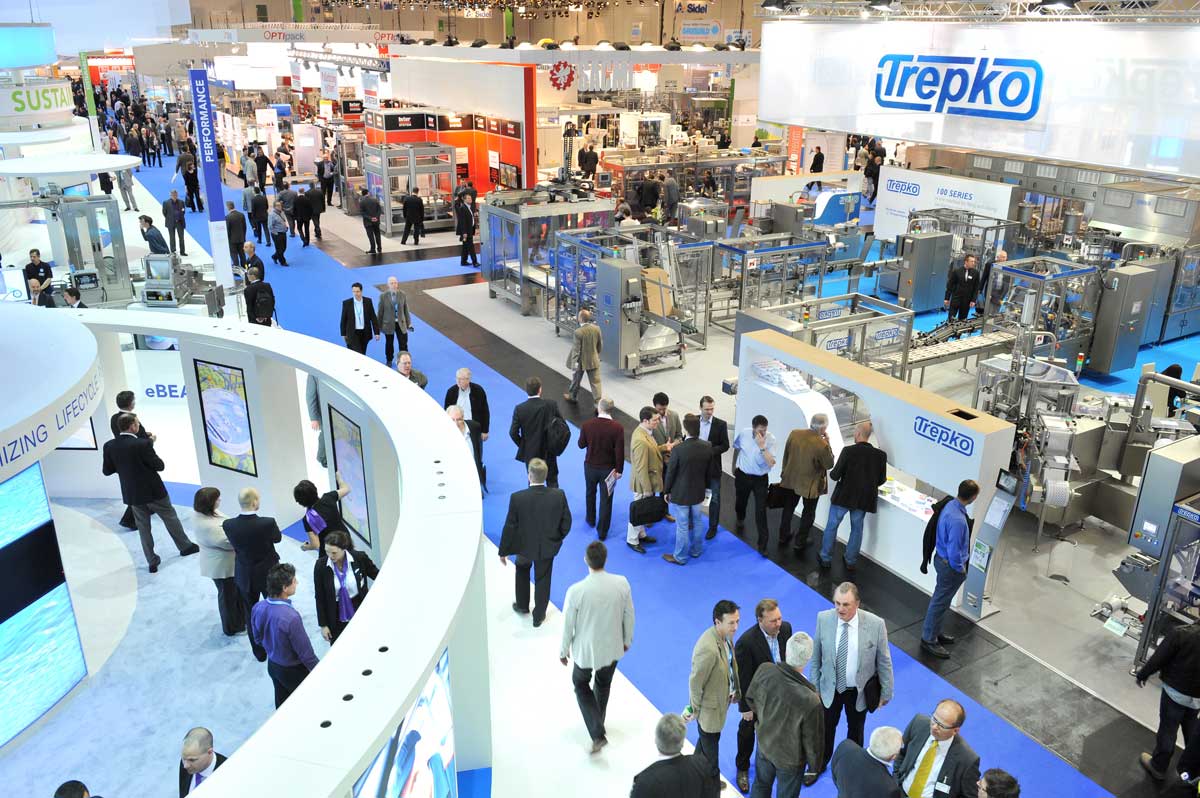 Who will be at Anuga FoodTec 2022?
Being the world's leading trade fair for suppliers to the food and beverage industries, you can expect to bump into a veritable 'who's who' of brands, suppliers, innovators, personalities, industry leaders and more.
For an idea of how big Anuga FoodTec 2022 is expected to be, check out these figures from the 2018 event:
1,600 exhibitors from across the world.
50,000 visitors from 155 countries.
What's more, you'll be able to meet suppliers from every segment of the food processing industry:
Process technology.
Filling and packaging technology.
Automation, software, control equipment.
Laboratory technology, analytics, biotechnology and quality equipment.
Operation materials, environmental technology.
Refrigeration and air-conditioning technology.
Conveying, transport and storage facilities.
Ingredients and auxiliary materials.
Components, assemblies, surface technology, accessories.
Packaging materials, packaging.
What to expect from MRMK at Anuga FoodTec 2022
To say we're excited to attend this year's Anuga FoodTec is a considerable understatement.
Over the past twelve months (and beyond), we've been working on some innovations which really will transform cutting processes across the food and beverage industries.
Of particular interest to attendees will be our innovative new InfinitEdge® technology.
What is InfinitEdge® technology?
InfinitEdge® is a brand-new proprietary technology, developed in-house at MRMK, which creates blades that have razor-sharp edges, that can consistently deliver precision cuts and which have exceptional durability.
Our InfinitEdge® technology has been designed with prolonged uptime at the forefront of mind.
As Anuga FoodTec 2022's theme recognises, pressures on profit margins are a major concern of food and beverage manufacturers at present.
InfinitEdge® helps to alleviate that pressure by ensuring that your machine blades continue to run smoothly, even in the most punishing of production lines.
It's a blade technology that'll give food and beverage brands that use it a truly competitive edge.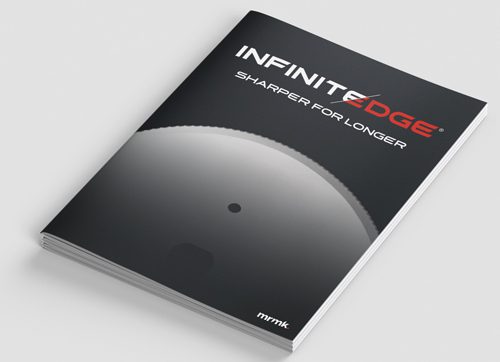 Our products
Aside from our ground-breaking InfinitEdge® technology, visitors to the MRMK stand at Anuga FoodTec 2022 will also be able to find out more about our complete range of products.
These cover a wide range of applications in the food and beverage industries.
The MRMK products you'll be able to discuss with our experts include:
Custom blades
MRMK's custom blade service is becoming increasingly sought after by leading brands in the food and beverage industries.
Why?
Because we combine the very best engineering and manufacturing experience and expertise with highly-competitive pricing.
Our custom blade team can take you from project scoping, to finished blades with breathtaking efficiency.
So, if you're in the market for specialist, custom blades,
speak to MRMK's team at Anuga FoodTec 2022

.
Visit Us: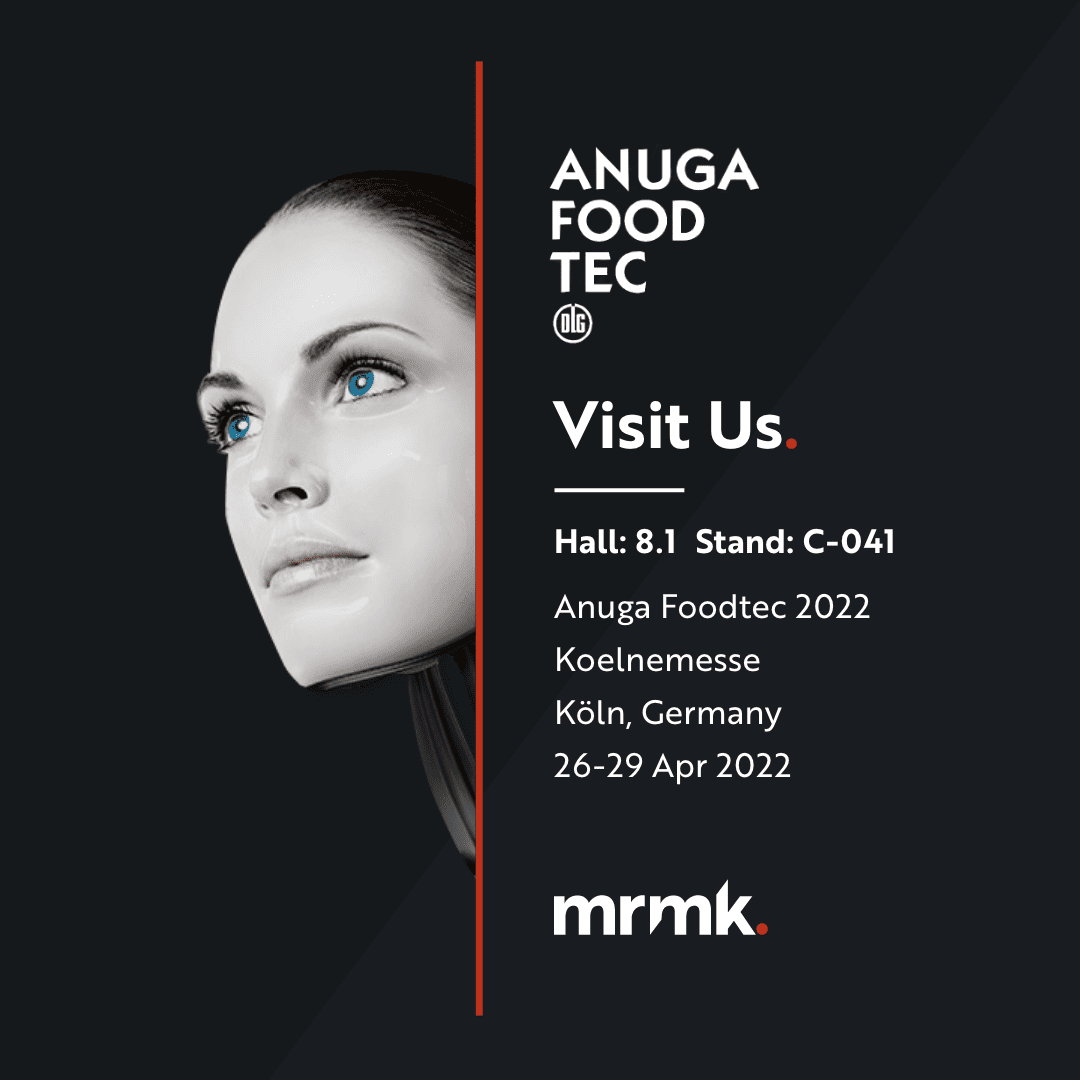 Find out more about MRMK
If you're unable to attend Anuga FoodTec 2022, or if you want to find out more about us ahead of your visit, then explore our range of industry and product-specific brochures here.
Simply click the red 'Request a Brochure' button and we'll send you the exact brochure(s) you require.
Want to set up a time to speak to MRMK about your requirements? Contact us now!
For more machine blade news and information, explore the MRMK news and insights hub… 
Food Production Trends You Need to Know in 2022 | Made in Sheffield: A History of Knife Making and Steel in Sheffield | Packaging Sustainability Trends for the Food Industry