UK's Leading Dairy Producer
Learn how the UK's leading dairy producer uses MRMK for fast turnarounds to avoid downtime and OEM quality at factory prices.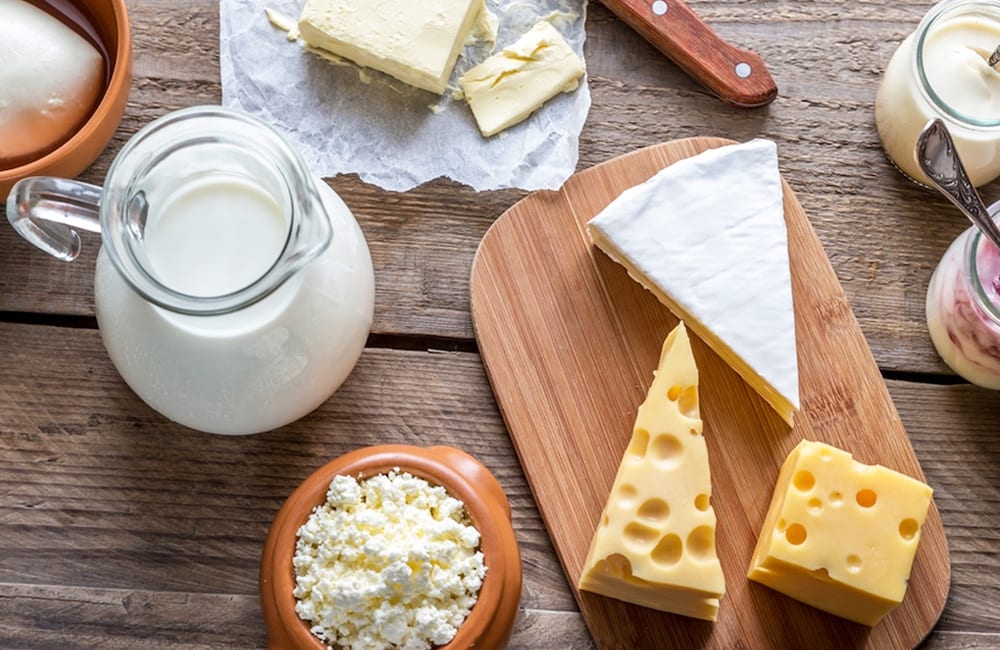 Speedy, efficient blanket stock control
OEM quality at factory prices
Fast turnarounds to avoid downtime
Competitive pricing, lower cost per blade
When you are the UK's Leading Dairy Producer and supply over 40% of the hard cheese sold to UK retailers and your products are enjoyed in many households across the country your production line simply can't afford any downtime. They have to ensure customers are happy first by keeping pace with growing consumer demand. Their dairy packaging machines run continuously and their precision blades need to be efficient and reliable. When a breakdown happens, their operations need to get back on track, fast. Every second their machine knives are down they are losing revenue and it's up to their Stock Co-Ordinator to find a solution. "We needed to find a reliable, cost-effective solution for our business. We traditionally used OEM machines and their parts suppliers, and we spend a lot of money with them. When we had an opportunity to move to a third-party manufacturer, we thought it was a good opportunity to see if they had the same capabilities to supply the same high-quality blades." Their Stock Co-Ordinator told us "We don't focus purely on cost; we need to keep the business running and if that means paying for better quality then we will. We can't be without a production line." When their stock co-ordinator was looking to find a machine knife supplier he could rely on, he turned to MRMK to help find a solution.
"The speed of response has been incredible. When we place a knife order with MRMK, we know it's going to be here the next day. That simply doesn't happen with the other knife suppliers we've tried."
Ireland's largest dairy product exporter
With a fast-paced production environment, it was important for Ireland's largest dairy product exporter to find a machine knife solution that could be supplied quickly and used by the engineers immediately. They couldn't wait weeks for new knives to arrive. MRMK instantly went about improving that. "We get through our knives very quickly. We had a few issues with our suppliers and getting our knives was taking far too long. We were being given lead times of 5 weeks or more. We also had quite bespoke requirements, so we gave MRMK 5 of our different bagging blades as a trial. One of the blades was made in a very specific way and we needed to change the angle and the position of the screws, MRMK worked on the design and it was done perfectly". The Stock Co-Ordinator explained "MRMK came and toured our facilities, and their Sales Director Jack Bailey's knowledge of OEM's was very impressive. It was very obvious from the start that he had a great understanding of our industry and how he could help us to save money." In a dairy production environment, a company's success can depend on how quickly they can get their operations back into full flow, speed is everything. "The MRMK team are really on the ball, Jack paying that initial visit to our site has really helped our relationship. It's so easy just to pick up the phone and tell him what we need. It takes away the difficulty of trying to explain things on a call," notes the Stock-Co-Ordinator. "Machine Knives are not the easiest thing to explain over the phone. We can send a picture, drawings or sample dimensions and the MRMK team take care of everything for us. Speed of support and transparency has really stood out to us. Many suppliers have promised us knives that never arrive. This has never happened with MRMK."
Ireland's largest dairy product exporter has been impressed by the impact that MRMK have made to their operations, especially when it comes to their custom requirements. Their Stock Co-Ordinator noted a difference from day one. "We have a certain bagging blade which is quite a unique item, and we get through them very quickly, we can't afford to be without them. We initially used other suppliers, but we were so pleased with the quality of knives and the improved lead times that we now only use MRMK for this particular knife." The biggest benefit has been more efficient stock levels, with knife levels being much better than when previous suppliers were being used. "We were always chasing them." He explained "We never have to chase MRMK. We've been most impressed with the speed of response; the transparency we get on every order and the fact we can quickly replenish stock with ease." So, with the tremendous strides that the partnership has made, what does the future hold? We're now looking at the possibility of using MRMK as the supplier for our other key blades. The quality of their products is just as good as an OEM blade and our engineers are very happy with them."
"Their industry knowledge and customer support are very impressive. Since partnering with MRMK we now have far more efficient stock levels. We know that when our orders are running low that we can quickly increase our quantities straight onto our next order."
Ireland's largest dairy product exporter
Our machine knives are expertly engineered to perfectly fit all leading brands
High Grade Stainless Steel