Tray seal knives for packaging and processing, suitable for foils, film and plastics. We supply a wide variety of ULMA® tray seal knives all over the world, including blades compatible with the ULMA Scorpius 600®, the ULMA TSA680® and the ULMA TSA1200®.
Compatible with any ULMA® machine
or call us on +44 (0) 1909 519815
Ultra-sharp teeth on our serrated steel strips give the blades their quality, allowing them to last for a long time, and keep cutting. Reduce downtime, save costs. Custom made for each order. To find out all the details on how to start your customised order, contact our customer care team.
Height: 68mm or 35mm Thickness: 1.5mm Tooth Pitch 2mm
HIGH GRADE STAINLESS STEEL
Compatible with any ULMA® machine
Custom made for each order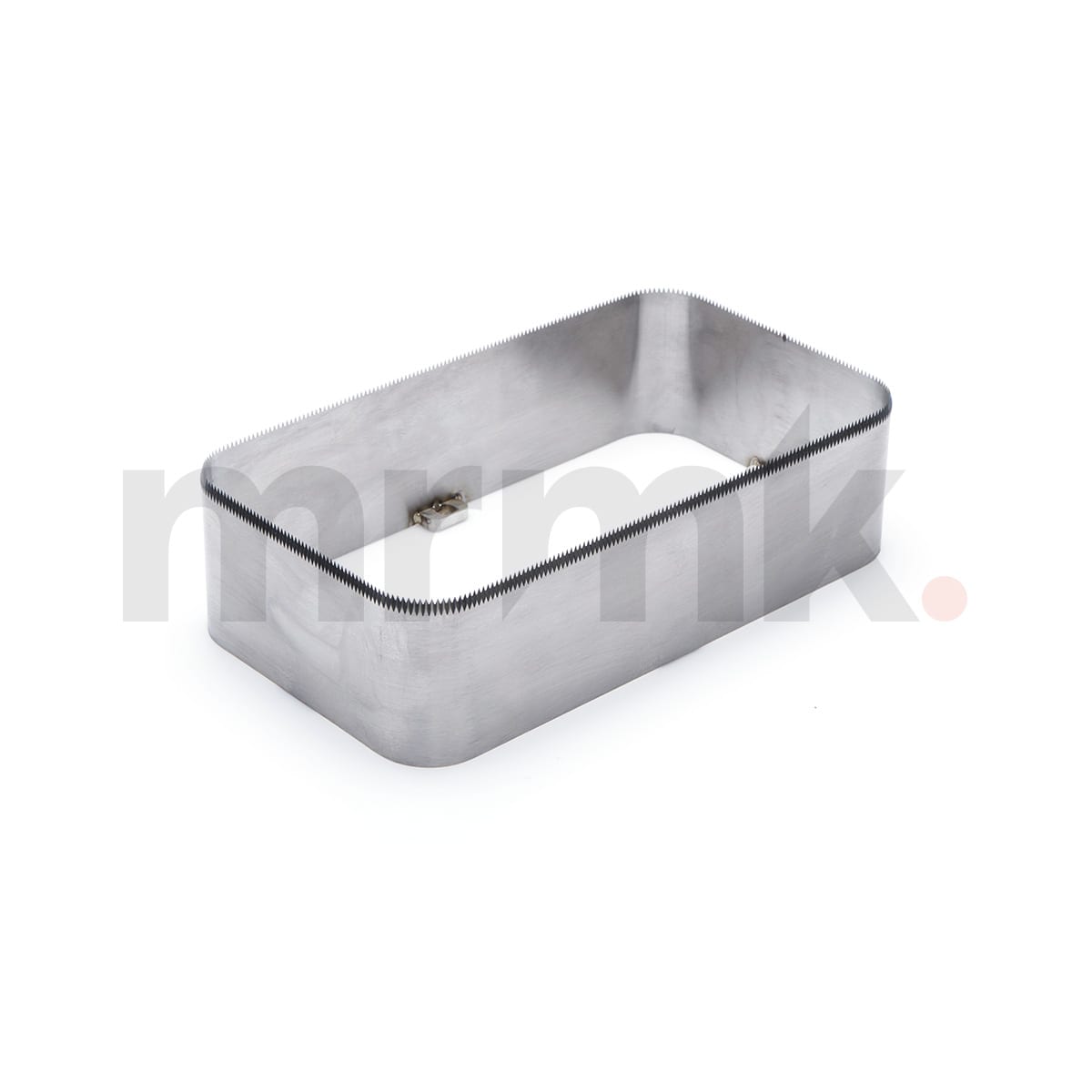 High Grade Stainless Steel