We supply a wide variety of Ross Reiser® tray seal knives all over the world, including blades compatible with the Ross Inpack Junior A20, Ross IN850, and the Ross Inpack S90X.
Compatible with any Ross machine
Thickness: 0.5mm or 0.7mm
or call us on +44 (0) 1909 519815
If the time has come to replace your tray knives, our custom-made products are the perfect solution. With ultra-sharp teeth, they will cut through even the most challenging of packaging tasks, no matter how demanding your operation. Custom made to each order. Find out all the details from our friendly customer care team.
Height: 38mm or 42mm Thickness: 0.5mm or 0.7mm Tooth Pitch: 2mm or 3mm
HIGH GRADE STAINLESS STEEL
Compatible with any Ross machine
Custom made for each order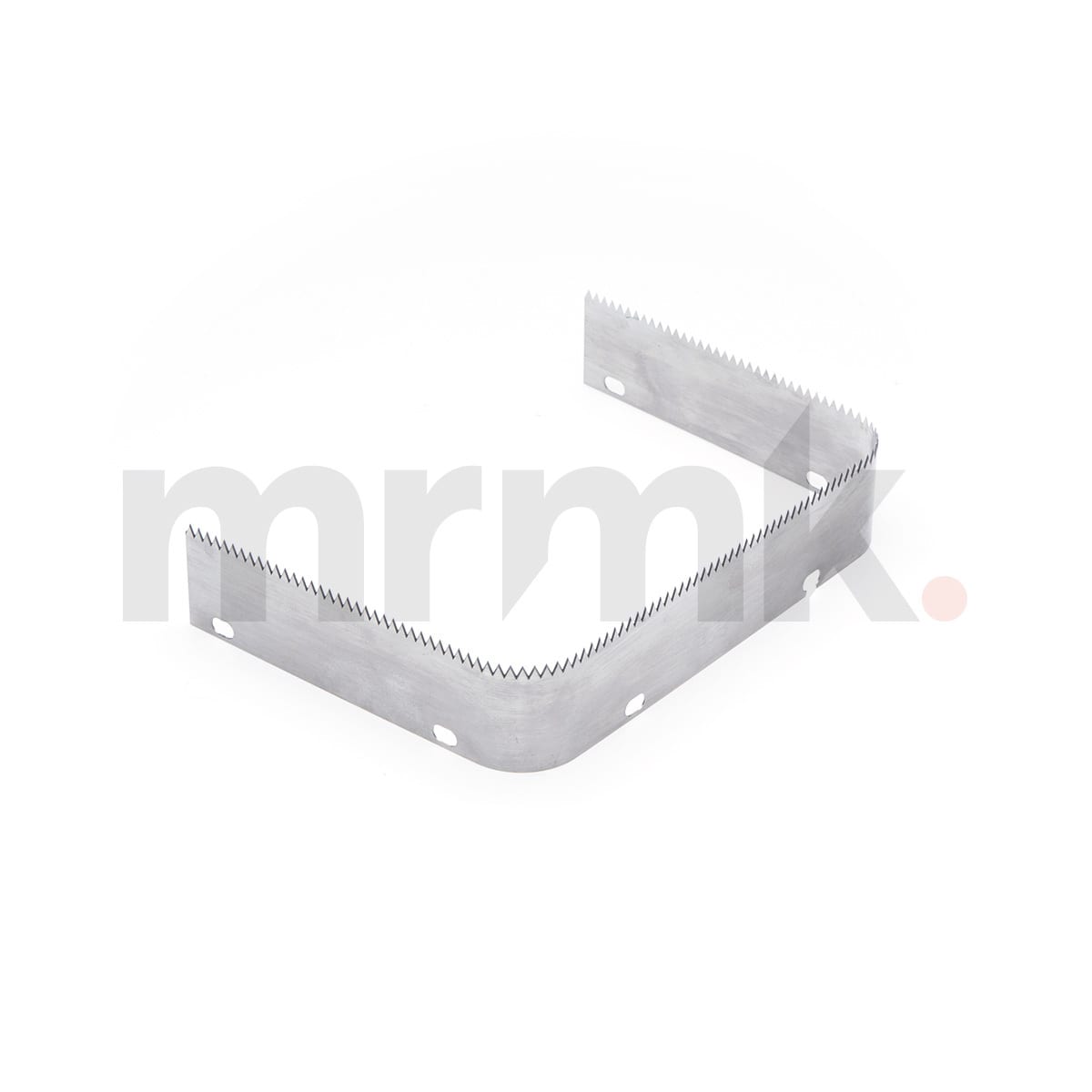 High Grade Stainless Steel