Reepack® compatible tray knives designed specifically for your business. We supply a wide variety of Reepack® tray seal knives all over the world, including blades compatible with the Reepack ReeClose 100®, Reepack ReeMatic 150®, and the Reepack ReeMaster 1000®.
Compatible with any Reepack® machine
Custom made for each order
Tooth Pitch: 2mm or 3.5mm
or call us on +44 (0) 1909 519815
Ultra-sharp teeth make cutting and packaging processes easy and efficient, and our custom ordering process allows you to build a blade that works for your packaging lines. Custom made for each order; our tray knives are tailored to your specifications. Find out all the details on custom orders from our customer care team and start your order today.
Height: 50mm Thickness: 1mm Tooth Pitch: 2mm or 3.5mm
HIGH GRADE STAINLESS STEEL
Compatible with any Reepack® machine
Renew your cutting at a fraction of the cost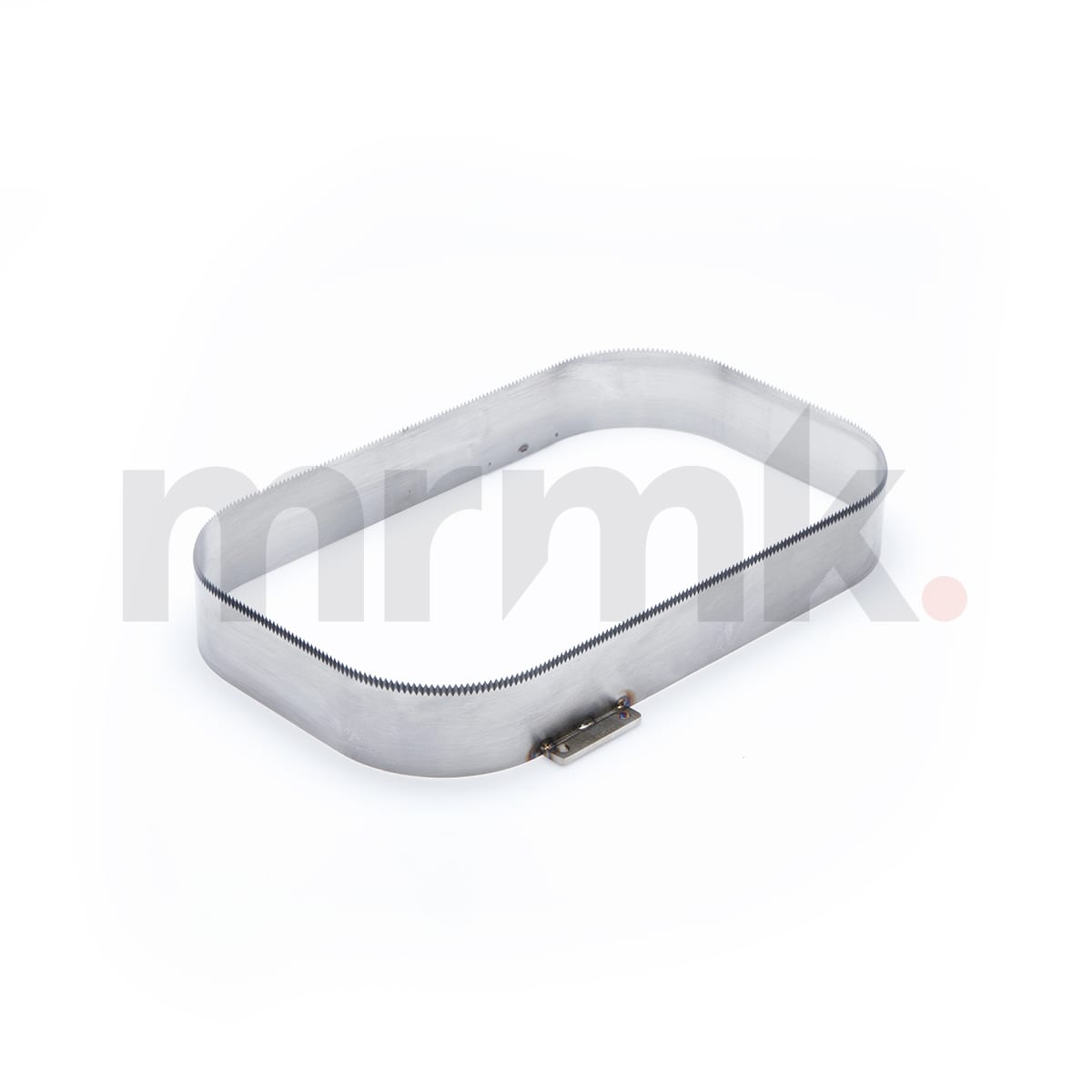 High Grade Stainless Steel