Potato processing is a fast paced and challenging production line. With these blades you can choose from dozens of different varieties, ensuring that you find the right one for your machinery.
Dozens of varieties available
or call us on +44 (0) 1909 519815
Low-cost blades with premium quality features, you can use these blades for peeling, cutting and dicing potato products into all kinds of different shapes from chips, crinkle cut and more. Budget friendly and high quality, these blades will serve your business well for a long time. Place your order by contacting our team.
Rust-free and food contact safe during their whole life cycle.
HIGH GRADE STAINLESS STEEL
Dozens of varieties available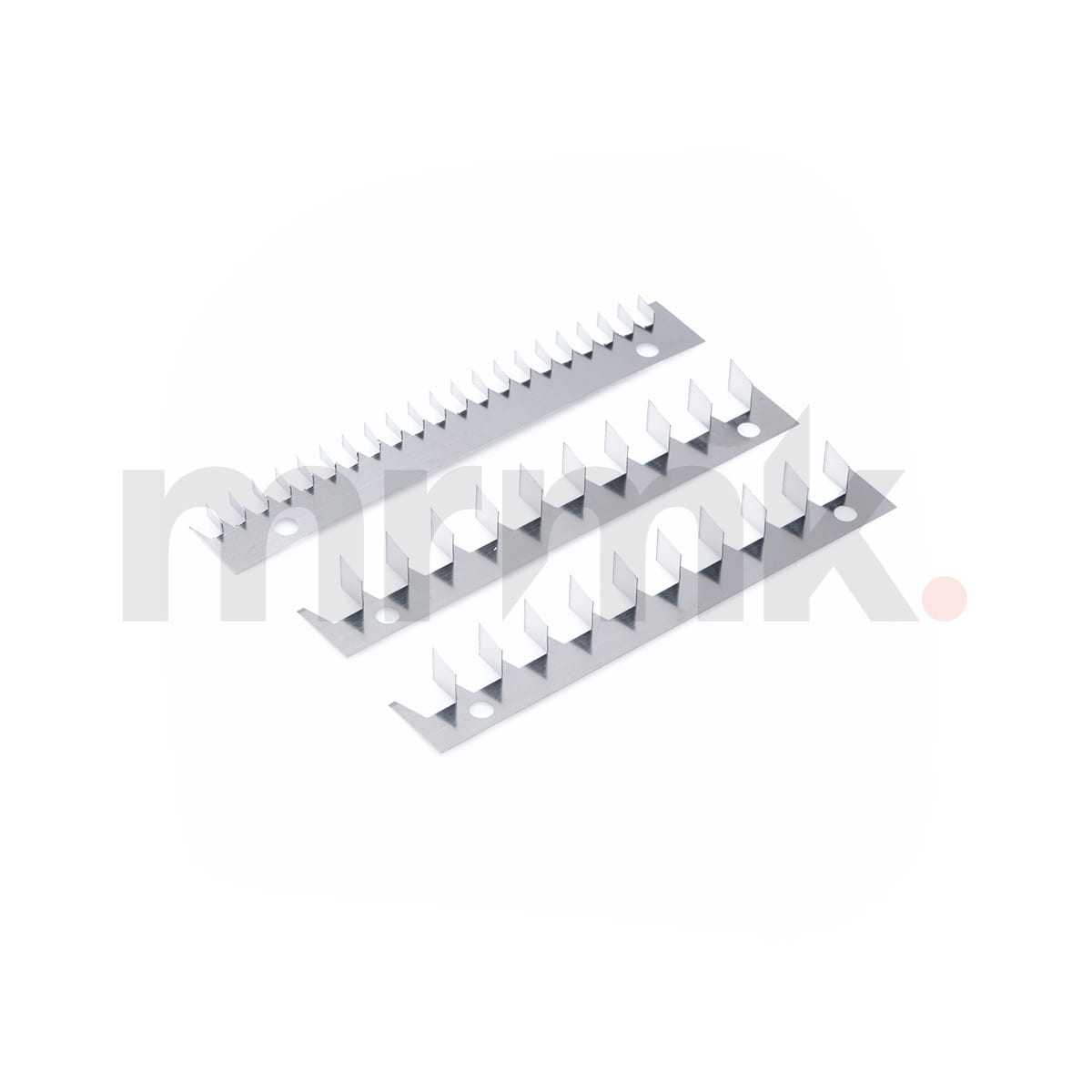 High Grade Stainless Steel