Blades and knives can make or break a food manufacturing business. We are a specialist supplier of machine knives and blades, compatible with any Packaging Automation machine in the PA range including blades that are compatible with the PA SL2®, PA Eclipse R®, and the PA Revolution XL® our blades will streamline your packaging lines.
Compatible with any Packaging Automation machine
Custom made for each order
Tooth Pitch: 2mm or 3.5mm
or call us on +44 (0) 1909 519815
Typically, 47mm or 60mm tall, 1mm thickness and tooth pitch of between 2mm or 3.5mm, all featuring ultra-sharp teeth. We recognise that every business has different needs and as such, we offer custom made products tailored to your specification. For all the details on our PA compatible tray knives and to learn about our custom ordering process, contact our team today.
Height: 47mm or 60mm Thickness: 1mm Tooth Pitch: 2mm or 3.5mm
HIGH GRADE STAINLESS STEEL
Compatible with any Packaging Automation machine
Custom made for each order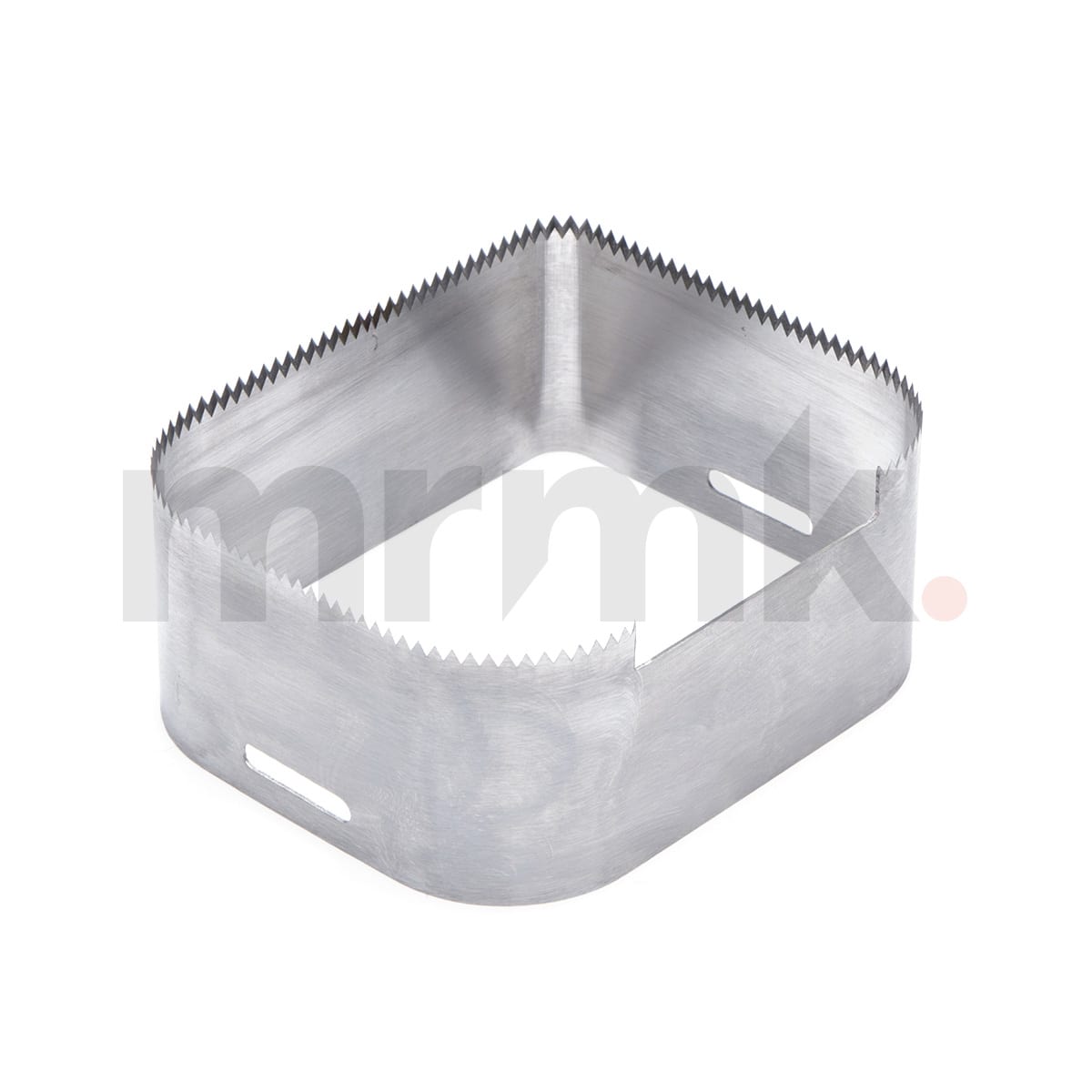 High Grade Stainless Steel