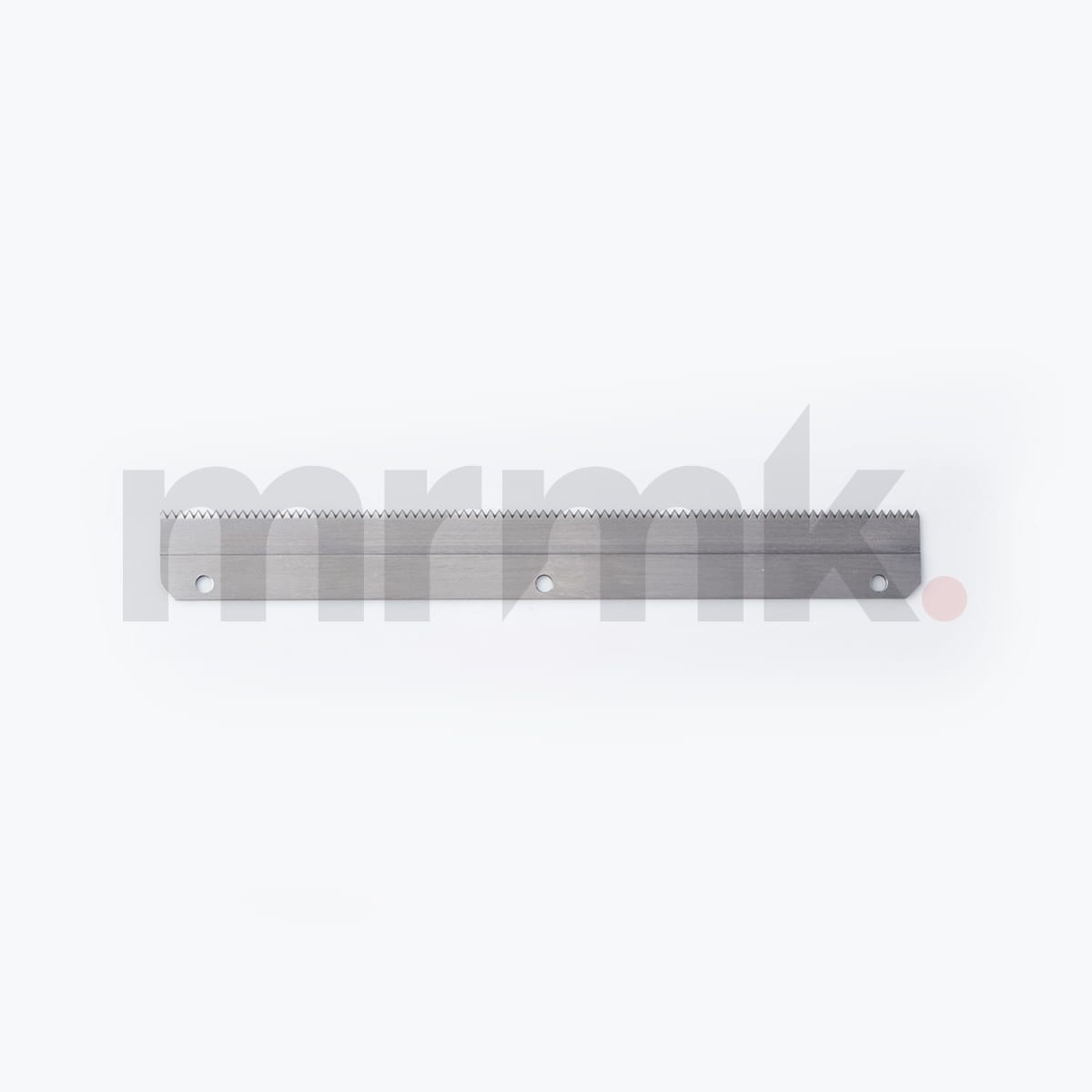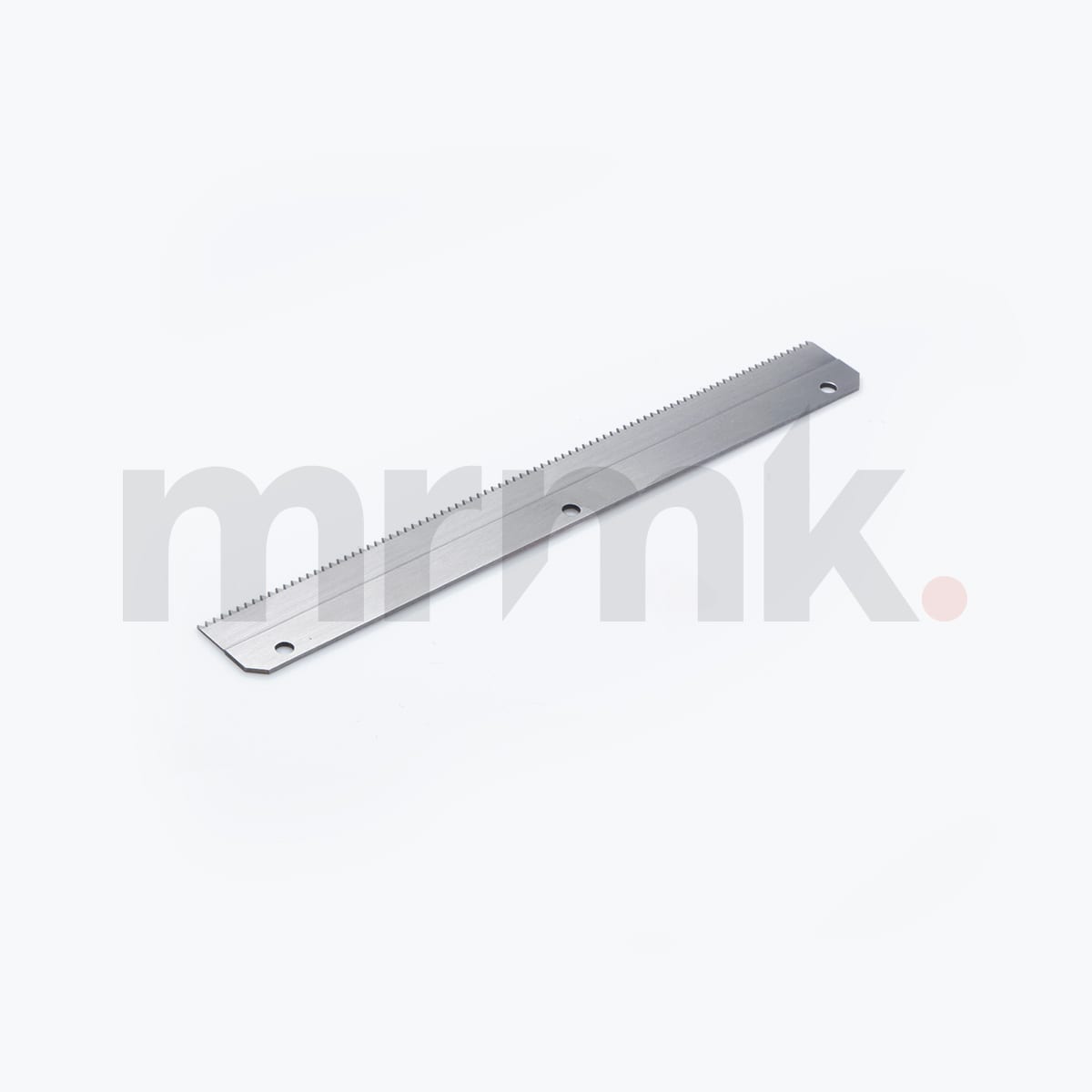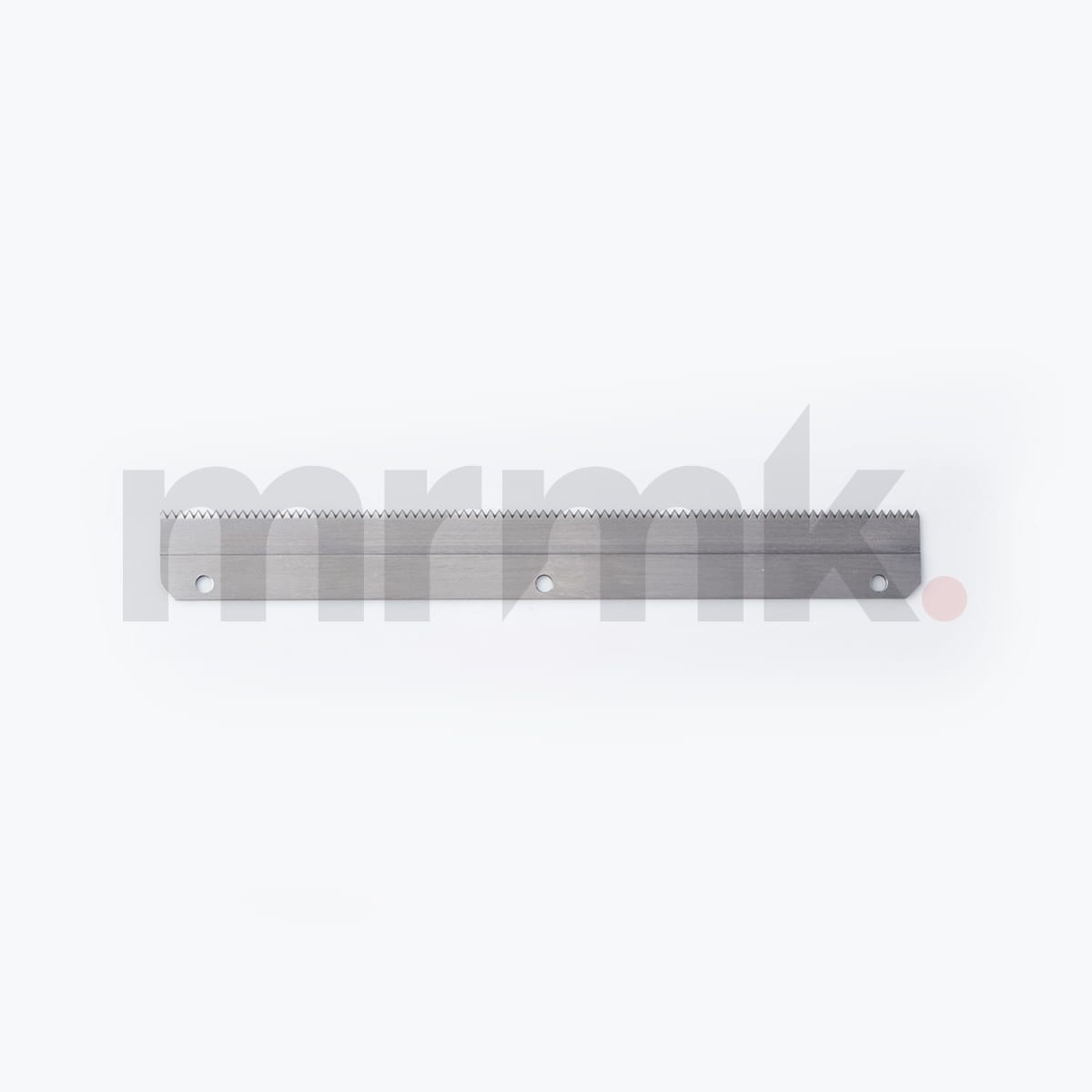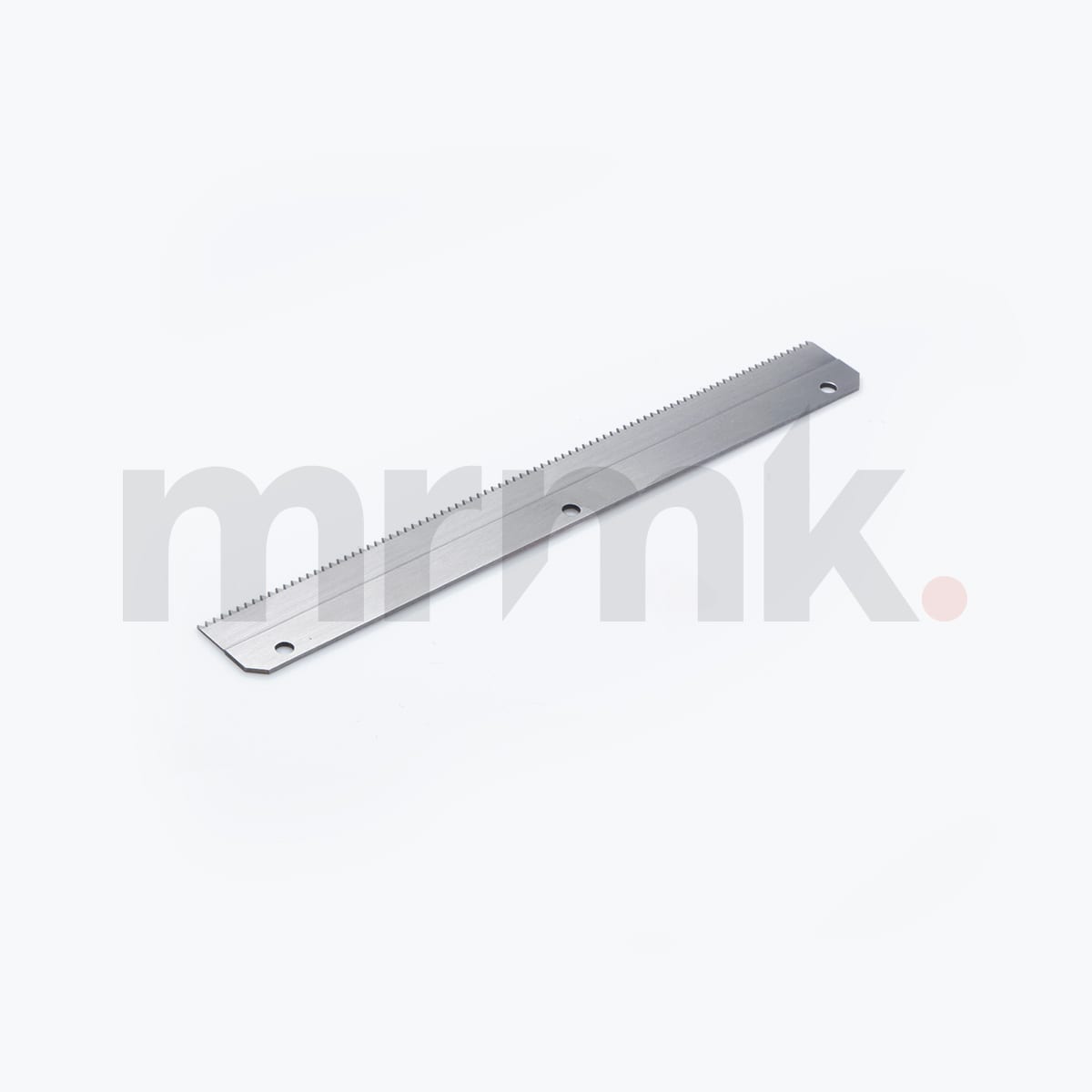 Packaging blades from MRMK designed to last and built around your specifications for all Omori compatible machines.
Compatible with any Omori machine
Custom made for each order
or call us on +44 (0) 1909 519815
Custom made, they feature razor sharp edges to enable seamless operations and meet stringent OEM quality standards. Ideal for horizontal flowrapping and vertical form fill and seal functions. Blades can function with products such as chocolate, potato chips, baked goods and confectionery. To find out more details about our blades or to place a custom order, contact our team.
We manufacture a range of blades for any Omori machine, including the Omori S-5000X, the Omori EP-7000 and Omori CS-3600.
HIGH GRADE STAINLESS STEEL
Compatible with any Omori machine
Custom made for each order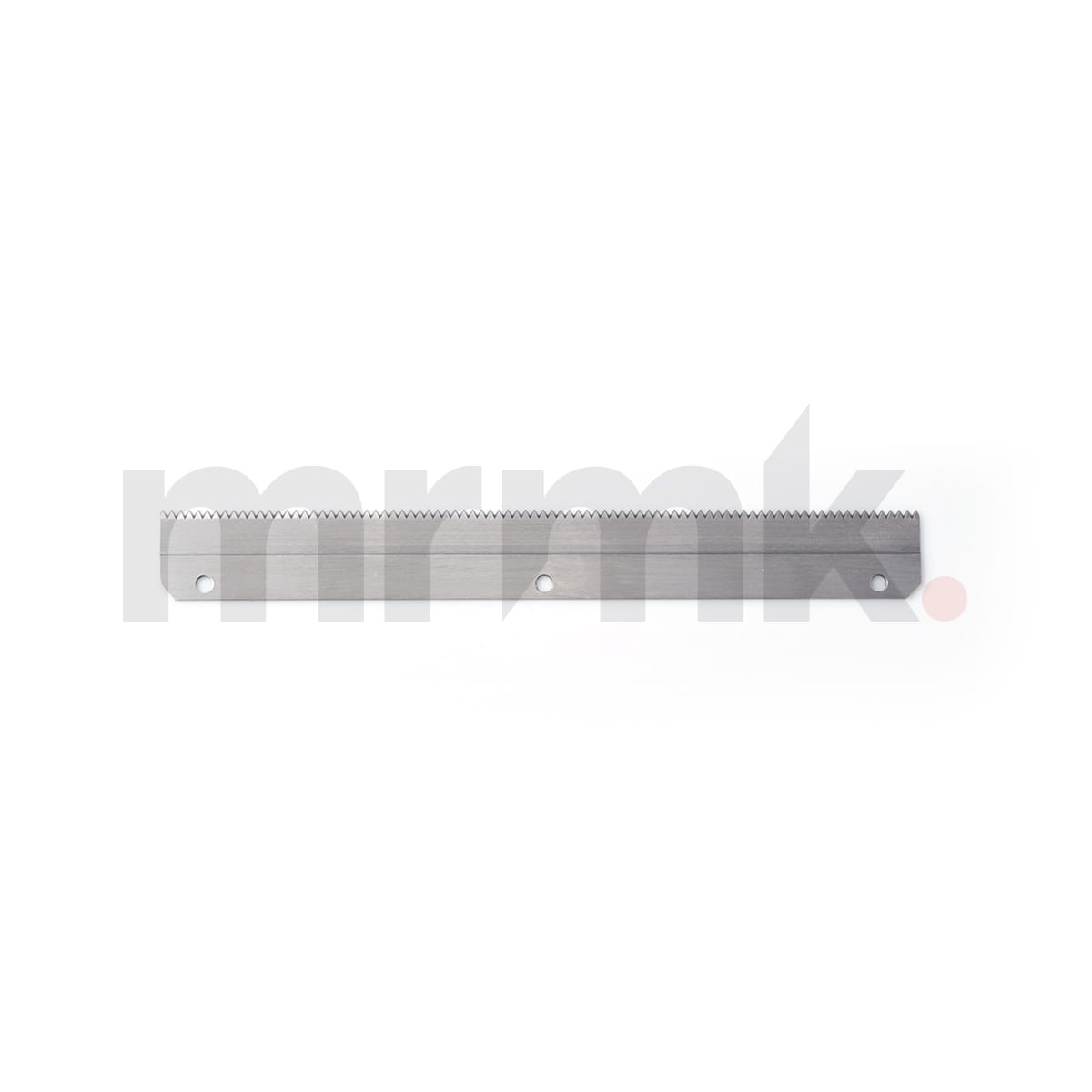 High Grade Stainless Steel