Custom designs, flexibility and durability make our blades the preferred choice for many food packers. We supply a wide variety of Multivac tray seal knives all over the world, including blades compatible with the Multivac T300®, Multivac G700®, and the Multivac T850®.
Compatible with any Multivac® machine
Custom made for each order
or call us on +44 (0) 1909 519815
Manufactured to be compatible with Multivac® machines, our blades are custom made for each order and tailored around your requirements. With ultra-sharp teeth, our tray knives will work efficiently with any Multivac® machine. Contact us to find out more about our custom-made film, foil or plastic tray knives.
Height: 40mm Thickness: 1mm Tooth Pitch: 2mm
HIGH GRADE STAINLESS STEEL
Compatible with any Multivac® machine
Custom made for each order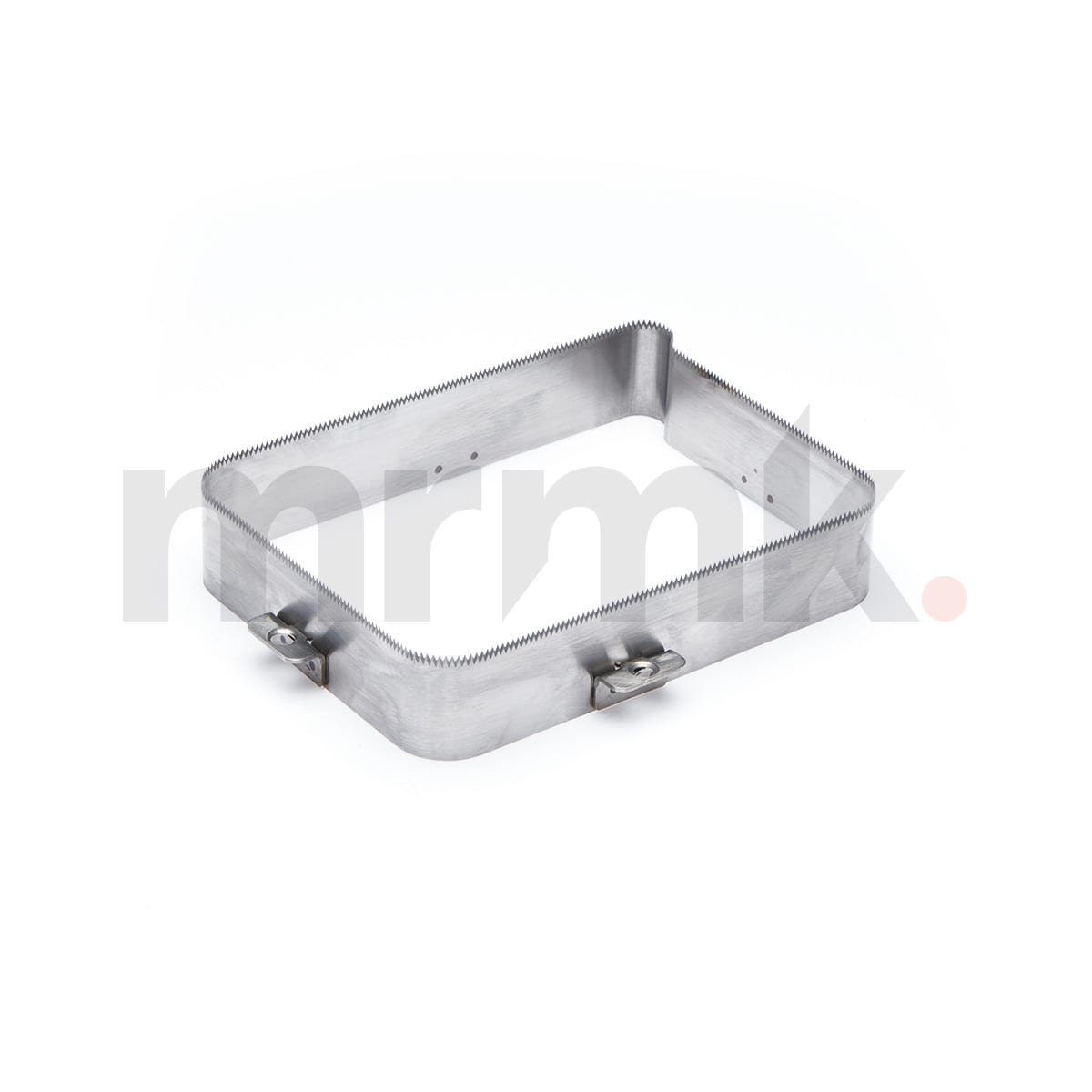 High Grade Stainless Steel