Mecaplastic®/ Mecapack® Compatible
If you've been searching for quality tray knives for your food packing operations, you're in the right place. Compatible with Mecapack® and Mecaplastic® machines, our knives are 23mm tall, 0.5mm thick and feature a tooth pitch of between 2.5mm and 4mm.
Compatible with any Mecaplastic®/Mecapack® machine
Custom made for each order
Tooth Pitch: 2.5mm or 4mm
or call us on +44 (0) 1909 519815
Standard serrated steel strips, ultra-sharp teeth and long-lasting edges to save costs for your business. Custom made for each order, our knives can be tailored to your operation, whether you need knives for film, foil, plastics or a combination of them all. We supply a wide variety of Mecaplastic®/Mecapack® tray seal knives all over the world, including the Mecapack O2 6000®, Mecpack S 2000®, and the Mecapack Frontpack®. Contact our team to find out more.
Height: avg. 23mm Thickness: 0.5mm Tooth Pitch 2.5mm or 4mm
HIGH GRADE STAINLESS STEEL
Compatible with any Mecaplastic®/Mecapack® machine
Custom made for each order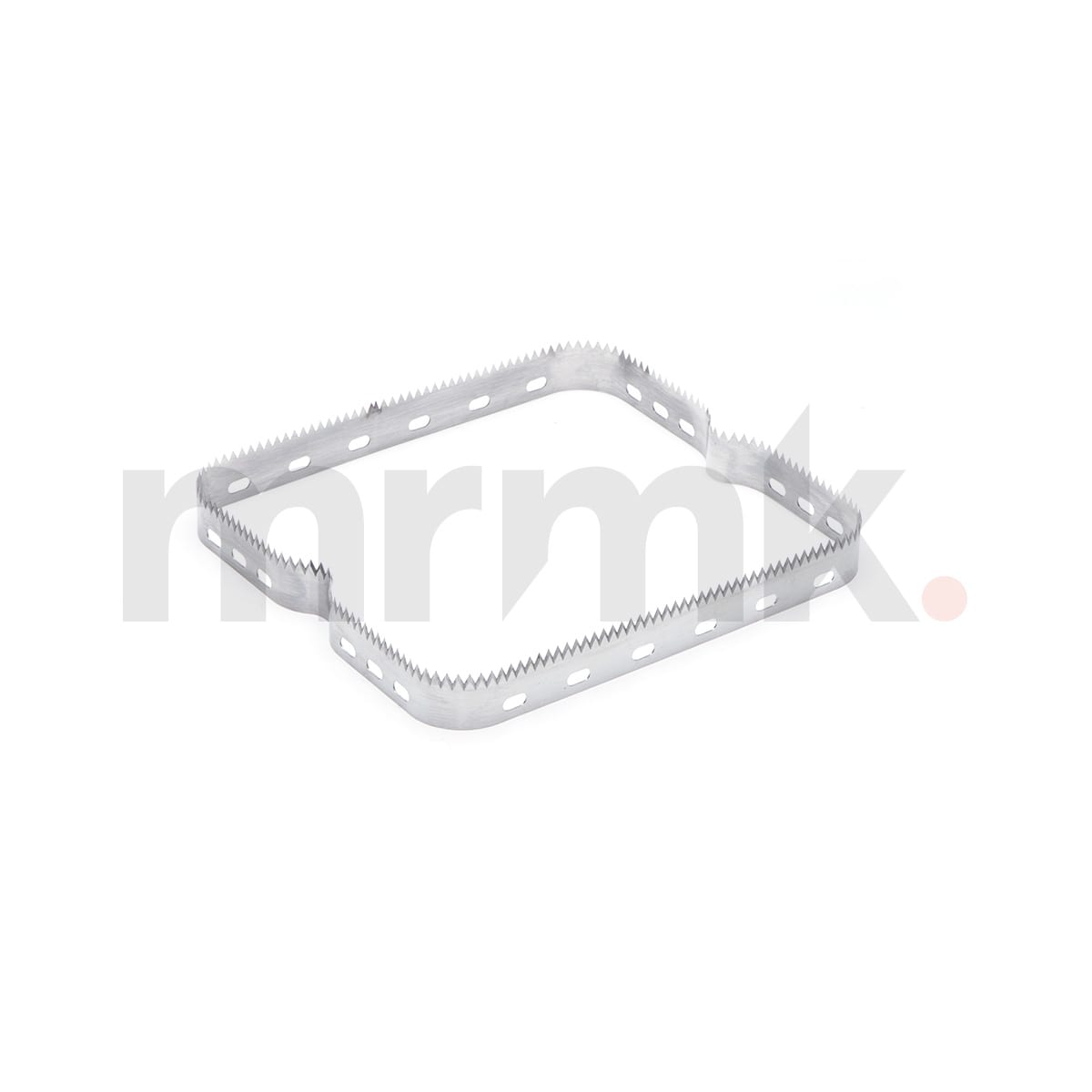 High Grade Stainless Steel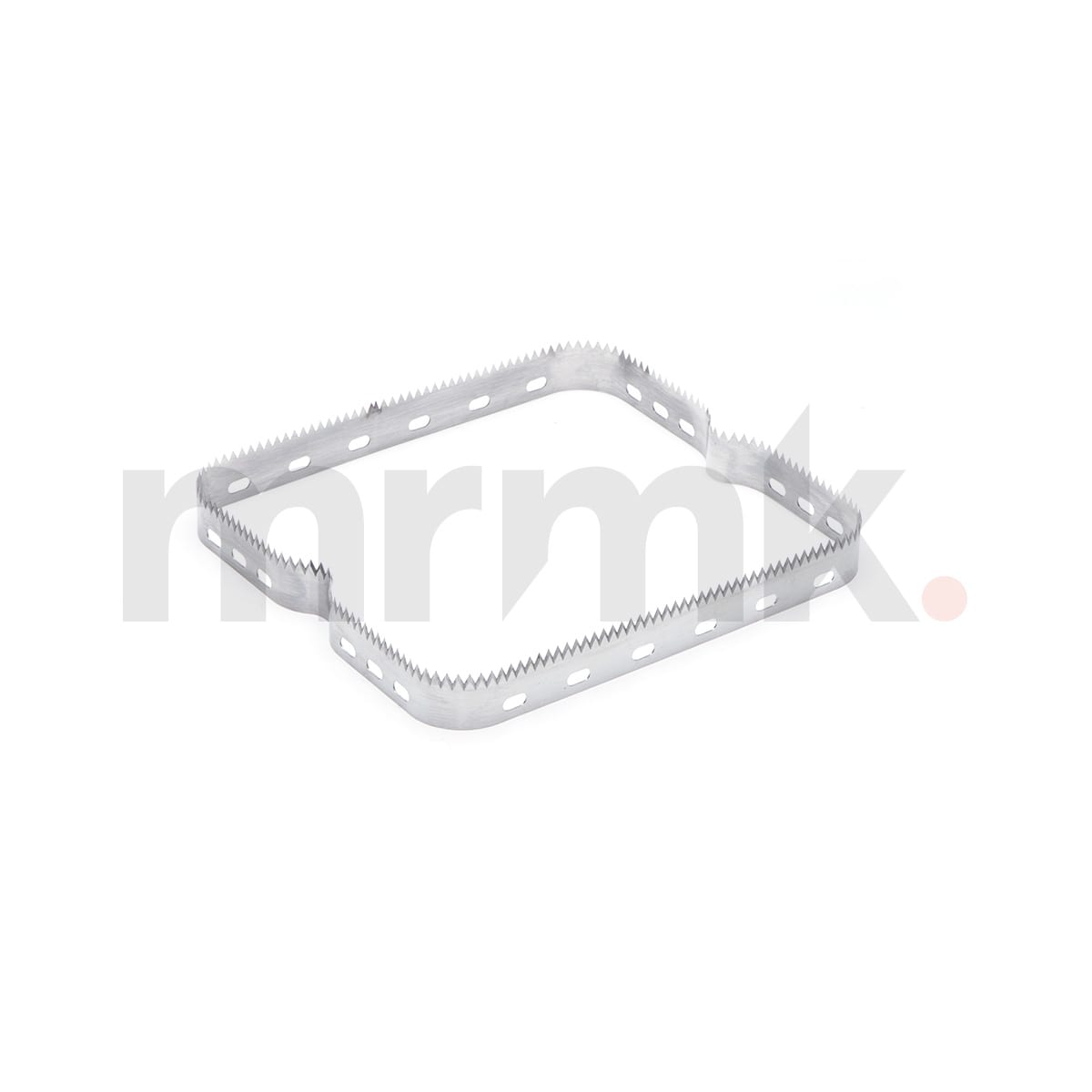 Mecaplastic®/ Mecapack® Compatible