As specialists in food processing blades, we pride ourselves on the quality of our products. We are specialist manufacturers of razor-sharp dicing blades suitable for fruits and vegetables, providing blades for many different branded machines.
Dozens of varieties in stock
Top-grade stainless steel
or call us on +44 (0) 1909 519815
Suitable for Kronen equipment, these blades are made from top grade, food safe stainless steel so they are not only suitable for production, but they will also last a long time too. Contact us for further details on our plate products or if you would like to place an order.
134mm x 70mm x 3mm Stainless 440B – Our Part Number MI3211
HIGH GRADE STAINLESS STEEL
Dozens of varieties in stock
Top-grade food-safe stainless steel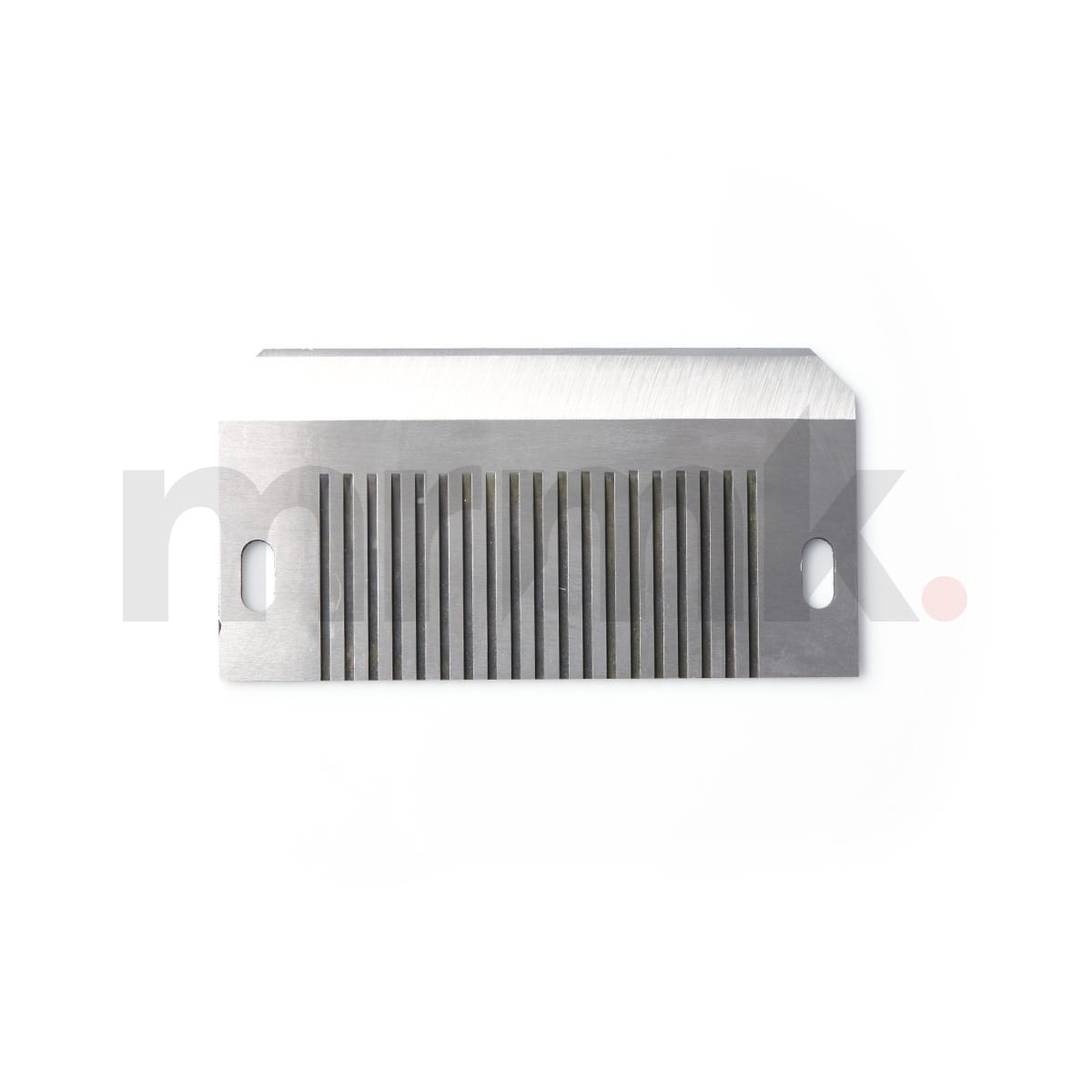 High Grade Stainless Steel