Smooth and scalloped edged bread slicing blades used for the efficient cutting and slicing of bread buns, loaves and rolls.
Variety of blade ends available
Various tooth forms available
Compatible with all OEMs.
or call us on +44 (0) 1909 519815
Available in a variety of food-safe steel grades, MRMK's bread slicing blades are razor-sharp and ultra-hard to resist wear and keep production lines running for longer.
Compatible with any machine these blades are razor-sharp and built to last.
HIGH GRADE STAINLESS STEEL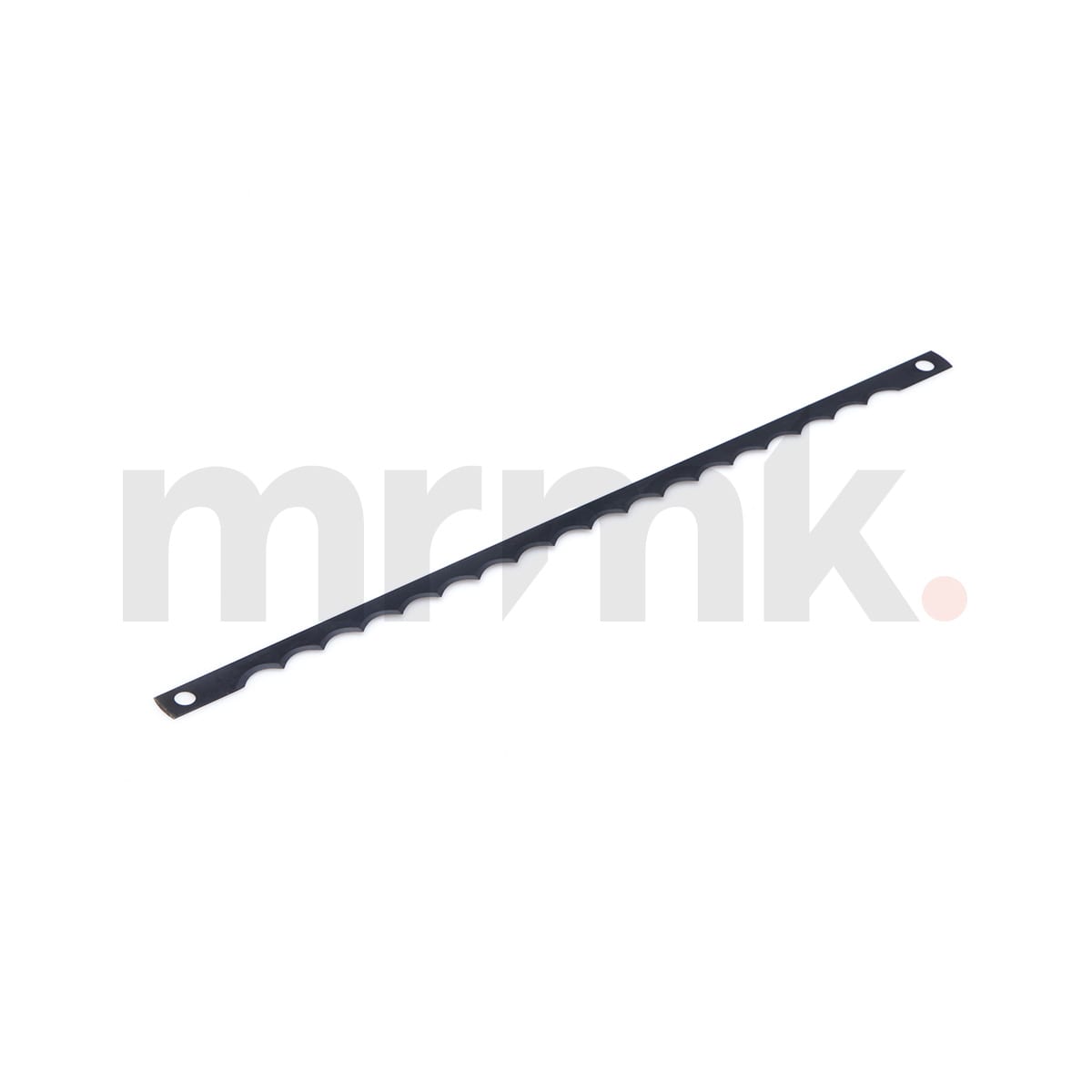 High Grade Stainless Steel